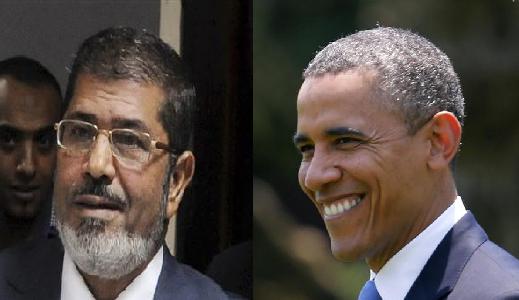 U.S. President Barack Obama and Egyptian President Mohamed Mursi - Reuters
United Stated President Barack Obama sent a message to his Egyptian counterpart Mohamed Mursi, the U.S. embassy in Cairo said on Saturday. The embassy did not specify the message's content.
In a statement issued today, the embassy said that the message is delivered by Deputy Secretary of State William Burns who is currently visiting Egypt, the Middle East News Agency reported.
According to the embassy, Burns will meet with a number of leaders, politicians and representatives of civil society during his visit which concludes on Sunday.