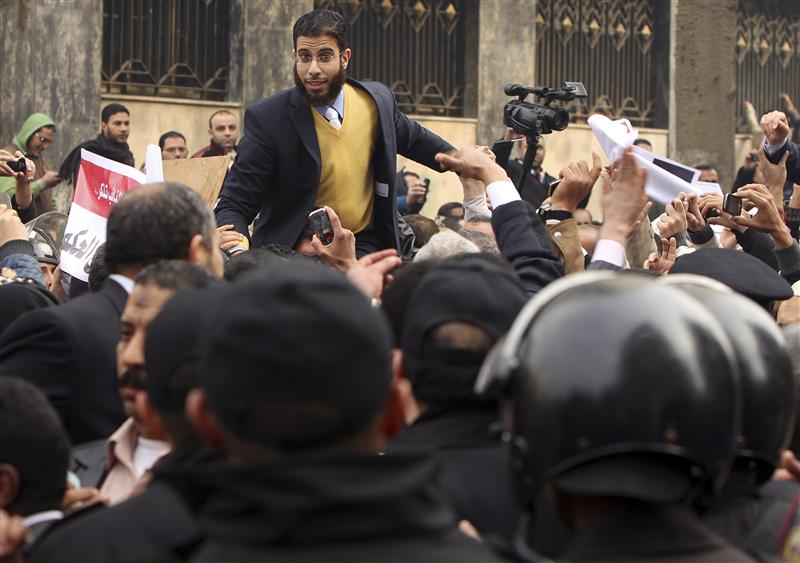 Spokesperson of Al-Nour Party Nader Bakkar in front of parliament in its inaugural session - Sohaib Salem/REUTERS
The Salafi Nour Party is against political isolation of the Muslim Brotherhood members, said Nader Bakkar, a member of the party's presidential council.
This statement comes days after a court ruling that banned the Brotherhood.
The Nour Party always rejected the idea of imposing political isolation on the National Democratic Party or those who belonged to it, Bakkar, an assistant to the party head, told Russia Today Radio.
We insisted on elevating the state of law that supported providing evidence against certain individuals who did wrong, but we always rejected the generalization of punishment, Bakkar added.
The Nour Party took part in an army-backed initiative to remove former President Mohamed Mursi from power on July 3, a step that was met with major disapproval from several Islamist parties in Egypt.