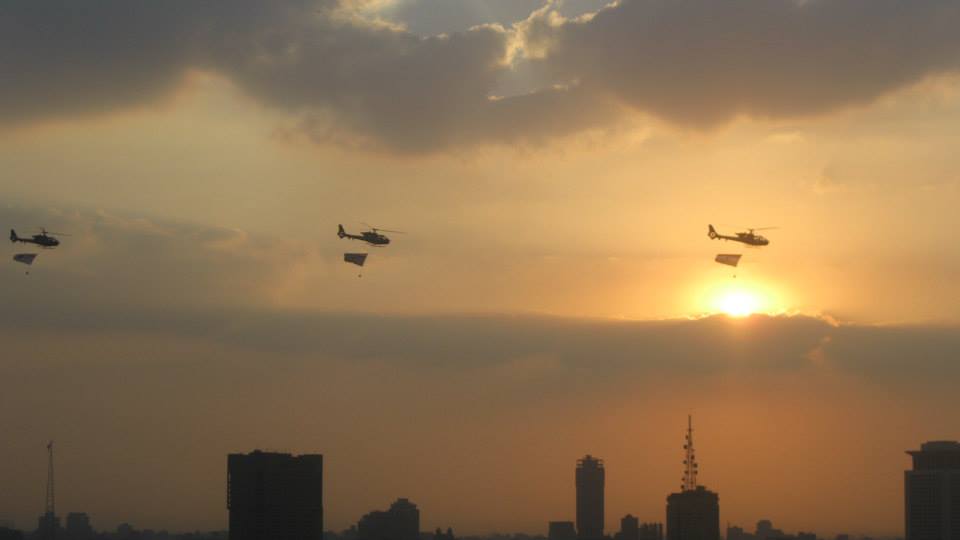 Egypt army helicopters bearing flags circle Cairo on July 1, 2013. Saif Eldin Hamdan/Aswat Masriya
CAIRO, May 2 (Aswat Masriya) - An army air strike on North Sinai's Sheikh Zoueid killed five extremists on Thursday night, security sources said.
Apache helicopters raided Karm al-Qawadis area South of Sheikh Zoueid after the army had received information of extremists activity in the area, the sources told Aswat Masriya.
In addition to killing five, the raids also injured ten extremists, the sources added.
Militant extremists have intensified their attacks on police and army forces especially in Sinai following the ouster of former President Mohamed Mursi last July.