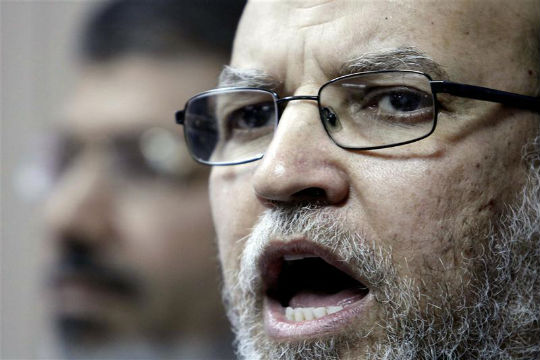 Deputy of the Muslim Brotherhood's Freedom and Justice Party Essam al-Erian - REUTERS
Essam al-Erian, the Muslim Brotherhood's Freedom and Justice Party deputy head, called on Egyptians to rally on Friday and Saturday to commemorate the martyrs, pursue the revolution's goals, and demand the reversal of what he called the coup.
In an audio recording broadcast on al-Jazeera channel, Erian urged the people to rally, saying, "We too are martyrs because we will not give up our rights and will not give in to a brutal force or an oppressive police mentality that knows nothing but oppression and blood."
The National Coalition for Supporting Legitimacy has called for mass demonstrations to demand the reversal of the coup and to commemorate the martyrs who fell during the clearing out of the Brotherhood camps at Rabaa al-Adaweya and Nahda squares.
Erian also called on Egyptian expatriates to demonstrate, urging them to remain loyal to the martyrs.