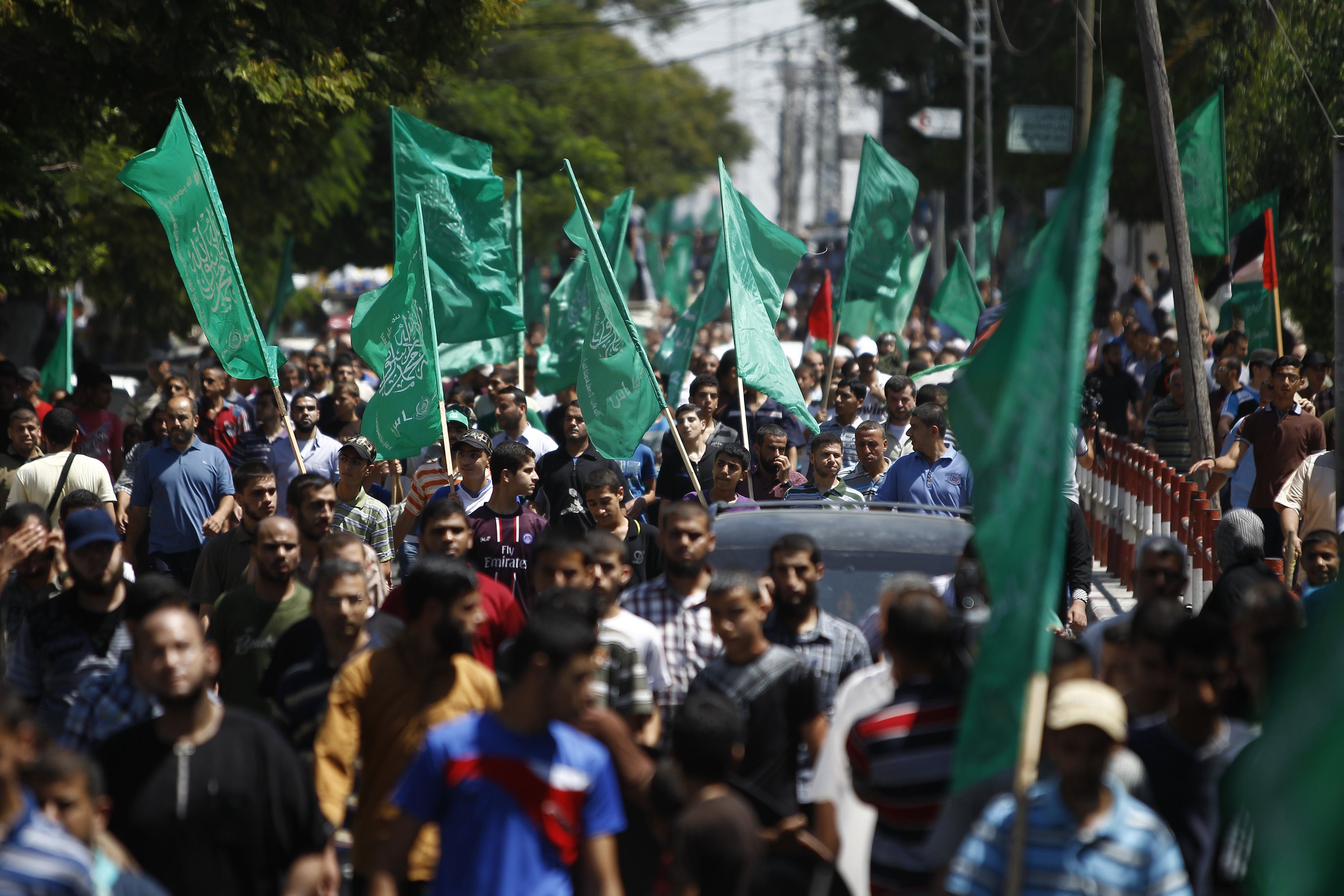 A crowd gathers during a rally in support of Hamas, in Gaza City August 7, 2014. REUTERS/Siegfried Modola
CAIRO, Jan 26 (Aswat Masriya) – An Egyptian urgent matters court dropped on Monday a case calling for the declaration of the Palestinian Hamas as a "terrorist" organisation, citing its lack of jurisdiction in the matter.
Egypt banned the activities of Hamas, which governs the Palestinian Gaza Strip, as per a court ruling issued in March 2014 and ordered the closure of all its offices nationwide.
Samir Sabry, a lawyer, accused Hamas Leader Khaled Meshaal of "planning an escalation against the Egyptian army in Sinai," in the lawsuit he filed to declare Hamas a "terrorist" organisation.
Militants have escalated attacks targeting security forces in Egypt, particularly in the Sinai Peninsula, since the army's ouster of Islamist President Mohamed Mursi in July 2013, which came after mass protests against his rule.
Egyptian authorities have been accusing Hamas, a strong ally of Mursi's regime, of supporting militant attacks which target security forces.
The deadliest militant attack since Mursi's ouster left at least 30 military personnel dead, in a suicide operation which targeted a security checkpoint in Sinai's Sheikh Zuweid on October 24, 2014.
Sabry accused Hamas of complicity in the October attack.
A Cairo court of urgent matters is scheduled to rule next Saturday on banning the Palestinian al-Qassam Brigades and listing it as a terrorist organisation.
Qassam Brigades, the armed wing of Hamas, is also accused of complicity in several militant attacks on Egyptian lands, including the October attack in Sinai.
Hamas members are being tried alongside Mursi and other Muslim Brotherhood leaders accused of escaping from the Wadi al-Natroun Prison during the January 25 uprising which toppled former President Hosni Mubarak's regime in 2011.