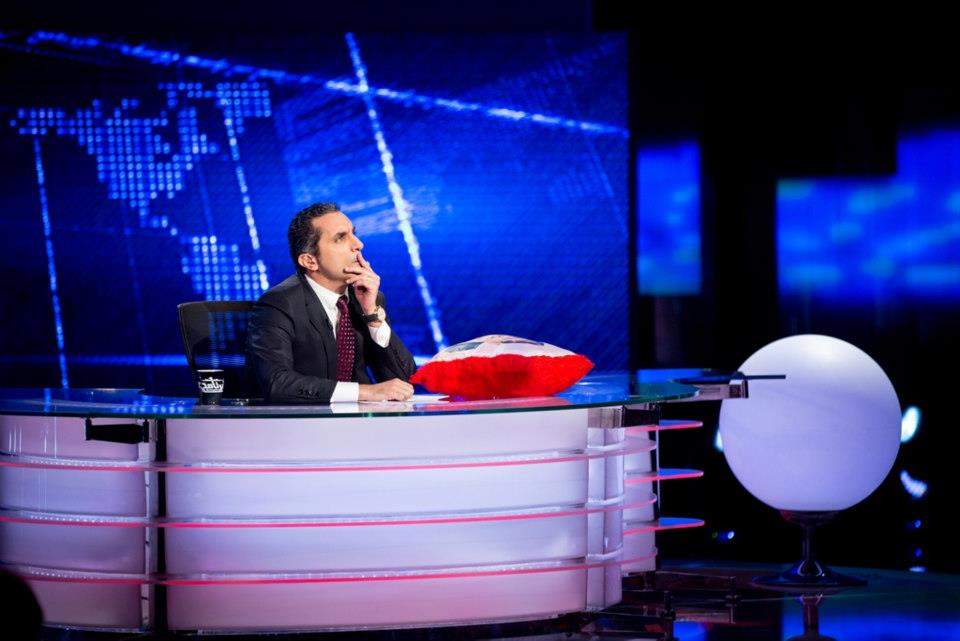 Political Comedian, Bassem Youssef in episode of his weekly show. - Photo from Facebook.
Egypt's public prosecutor ordered on Monday an investigation in a lawsuit that was filed against television host Bassem Youssef accusing him of insulting President Mohamed Mursi.
Twelve citizens had come forward to the attorney general with an appeal to summon Bassem Youssef who hosts an evening political satire show on Friday.
The legal challenge mentioned that Youssef mocked an interview by the president, comparing it to the Oscars and granting it awards, including "best editing" and "best film".
Plaintiffs said in their appeal that they were offended by the insulting of the president of the country who is considered a symbol for the nation's prestige.
Prosecution has decided to summon the plaintiffs to hear their appeal and contact the CBC satellite channel for a copy of the episode that was aired last Friday.
This is the second time for the liberal TV host to face allegations of that kind.