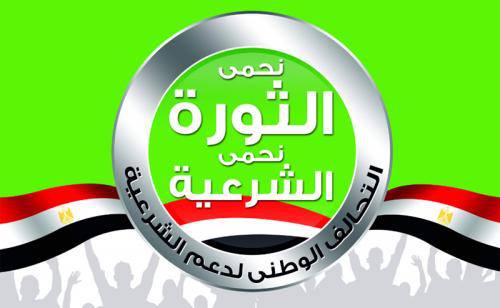 The National Alliance to Support Legitimacy logo - Photo taken from its official Facebook page
The National Alliance to Support Legitimacy, that supports ousted President Mohamed Mursi, will hold demonstrations on Tuesday by the United Nations headquarters under the slogan "the coup does not represent Egypt".
The call for protests is in response to Egypt's interim President Adli Mansour asking Foreign Minister Nabil Fahmy to head a delegation at the 68's general assembly of the UN this month.
The alliance said in a Facebook statement on Sunday that the call comes to express "the Egyptian people's rejection of the coup and its institutions and committees."
Mursi's supporters have been holding demonstrations since his ouster.