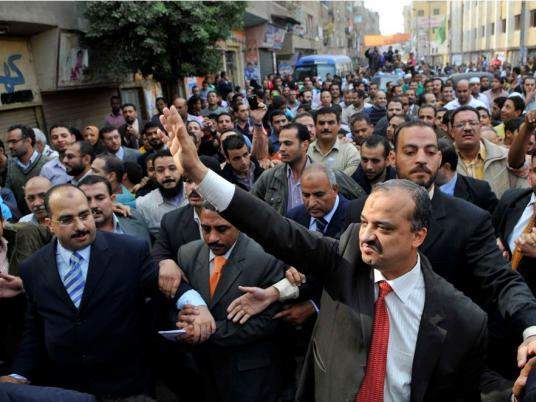 Mohamed Al-Beltagy in Tahrir - Archive
An Egyptian appeals court ordered on Monday that Muslim Brotherhood leader Mohamed al-Beltagy be detained for four days pending investigations in allegations that he insulted the judiciary.
The prosecutor confronted Beltagy with a television interview where he allegedly insulted the judiciary and the prosecutor-general, reported the state news agency MENA.
Security forces arrested Beltagy last month after a prosecutor accused him of committing crimes at the Rabaa al-Adaweya sit-in which was organized to support ousted President Mohamed Mursi.