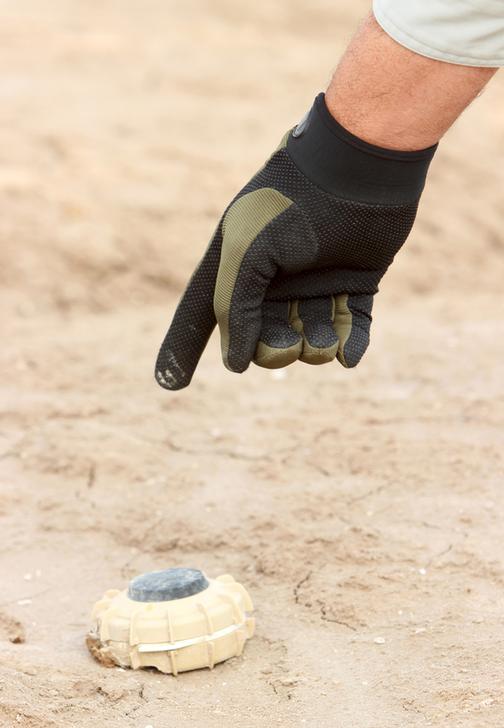 A member from a de-mining team points to a landmine in the desert east of Basra province in Iraq.REUTERS/Essam Al-Sudani
CAIRO, Oct 9 (Aswat Masriya) - One person was killed and another was wounded in a landmine explosion in the Red Sea province, 334 km southeast of Cairo Thursday, police reported to the local emergency operations room.

The mine exploded in the desert area between Zafarana and Ras Gharib, a northern municipality of the Red Sea.

The mine was most likely planted by Egyptians during the war of attrition with Israel (1967-1970) to prevent Israeli soldiers from infiltrating Egyptian territory, said the director of a Cairo-based landmines struggle center.

"Petroleum and tourism companies usually fund the clearance of areas littered with explosives if they have projects there to secure their employees," Sami Abada explained, adding that the state would otherwise only fund the clearing of mines if it has a huge national project in the region.

Egypt is considered one of the world's most contaminated countries in terms of the number of mines and explosive war remnants scattered across its land.

In the past 20 years, 3,200 people died in Egypt in landmines explosions and 4,723 people became handicapped in mine-related accidents, according to the Journal of Mine action website.