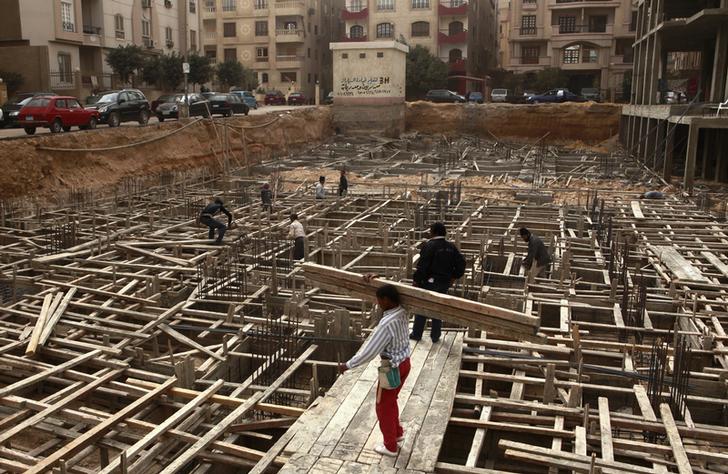 Builders work at a new construction site in Cairo, February 28, 2012. REUTERS/Asmaa Waguih
CAIRO, Mar 2 (Aswat Masriya) - Sixty states are scheduled to take part in Egypt's anticipated investment summit, due to be in later this month, said the Foreign Ministry spokesman.
Spokesman Badr Abdelatty told journalists on Monday that both the American and Russian foreign ministers have promised to take part in the summit.
Egypt's Foreign Minister Sameh Shukri embarked last Tuesday on a six-day tour to Tunisia, China, France and Russia, in preparation for the investment summit.
During the tour, Shukri met with Russian Foreign Minister Sergei Lavrov, Chinese Foreign Minister Wang Yi and Saudi Foreign Minister Prince Saud al-Faisal, who all confirmed their countries' participation in the summit.
Egypt has long been campaigning for the summit, scheduled for March 13 - 15 in the resort town of Sharm el-Sheikh, among regional and international trade allies.
The state strongly believes heavy participation in the conference would help in the recovery of an economy battered by political turmoil during the past four years.