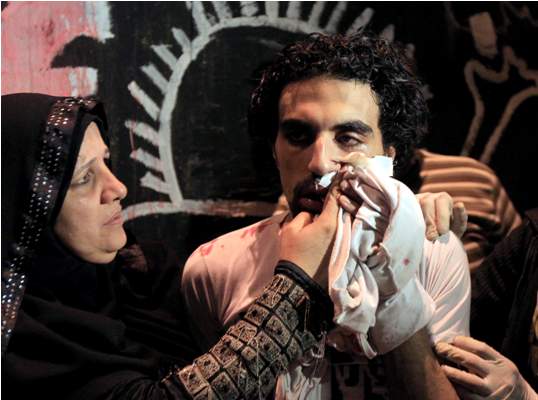 An injured man in Mohamed Mahmoud clashes on November 20, 2012. Mohamed AbdelGhany/Reuters
Egypt's Ministry of Health (MOH) announced on Tuesday that 12 people were injured in clashes between protesters and street vendors in Tahrir this morning.

MOH's official spokesman Ahmed Amr said that the injuries ranged from cuts and fractures to birdshot wounds but no deaths were reported, reported the state's news agency.

Most of the injured were dismissed from the local hospitals where they were admitted for they no longer required medical attention.

Amr added that the MOH is taking the appropriate measures to secure Tuesday's demonstrations, scattering ambulances and prepping emergency rooms.