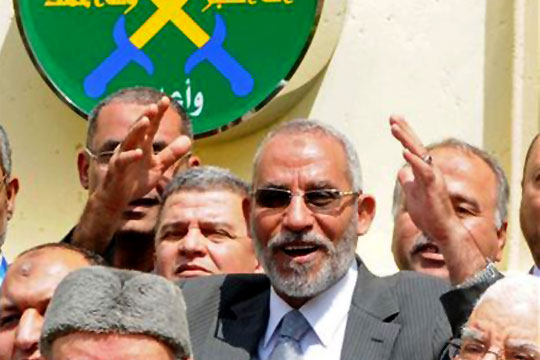 Mohamed Abd Elghany/REUTERS
Egypt's High Administrative Court adjourned on Thursday ruling in appeals to dissolve the Muslim Brotherhood's Freedom and Justice Party and the Salafi (ultraconservative) Nour Party to October 19.

The delay came in an effort to allow more time for the board of commissioners to issue their recommendations on the case.

The plaintiff who filed the lawsuit had asked that the two parties be dissolved for having been founded on religious bases and thus unconstitutional grounds.