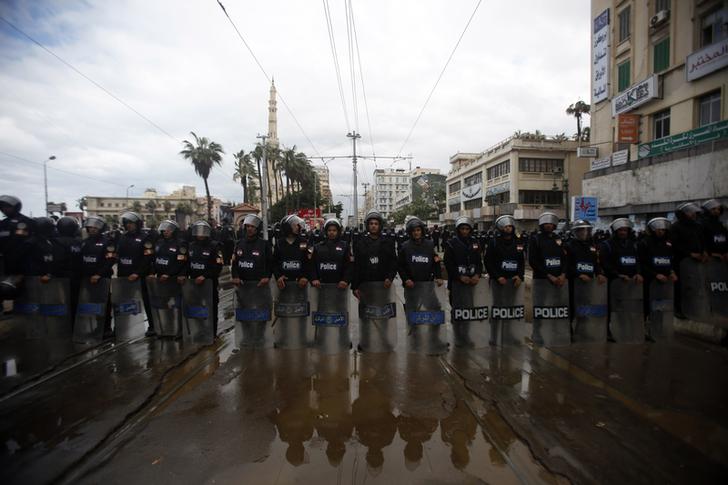 Riot policemen stand in line to separate between protesters supporting Egyptian President Mohamed Mursi and others opposing him in Alexandria December 21, 2012. REUTERS/Khaled Abdullah
An Egyptian prosecutor questioned on Sunday Hamada Saber over a video that sparked fury over the weekend especially among opposition forces who condemned the use of violence against protesters.
Local satellite channels and international media had aired footage of an Egyptian man who was seemingly being attacked, dragged and stripped naked by riot police at a Friday protest by the presidential palace.
Saber, 48, and his wife appeared on national television at a police hospital a day after the attack and claimed that protesters, not riot police, assaulted and stripped him in search for his money.
As suspicions that the man and his wife were threatened to falsely testify started rising, Saber's family members, including his daughter, started coming forward to the media and confirming that he was in fact threatened to not blame the police for the attack.