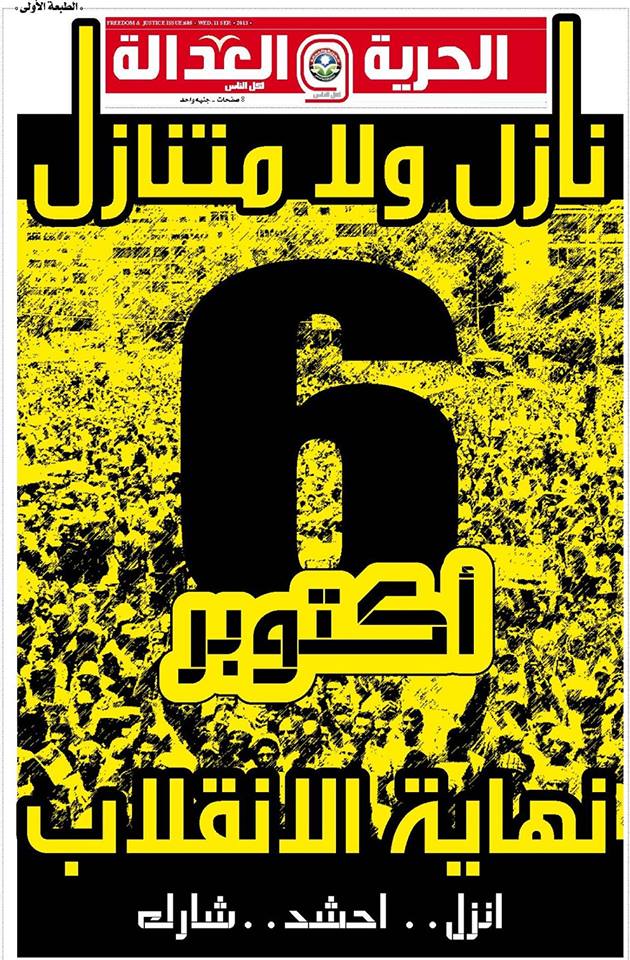 Front page of the Freedom and Justice newspaper of the Muslim Brotherhood - snapshot
The Muslim Brotherhood and its Freedom and Justice Party called on Egyptians to take to the streets on Sunday to denounce the "coup", the group's newspaper said.
The Brotherhood called for demonstrations in Tahrir and other squares on the same day Egypt celebrates the 40th anniversary of the October 6 War and the army.
The group considers the ouster of its President Mohamed Mursi a "coup" and an undemocratic move and has been holding protests and marches across the country denouncing the army and the government it put in place.
The army ousted Mursi in August in response to mass demonstrations across the country.
Egyptian authorities and the army have both warned against staging demonstrations on Sunday, saying they will not respond lightly to unlawful acts or violence by Mursi's supporters.