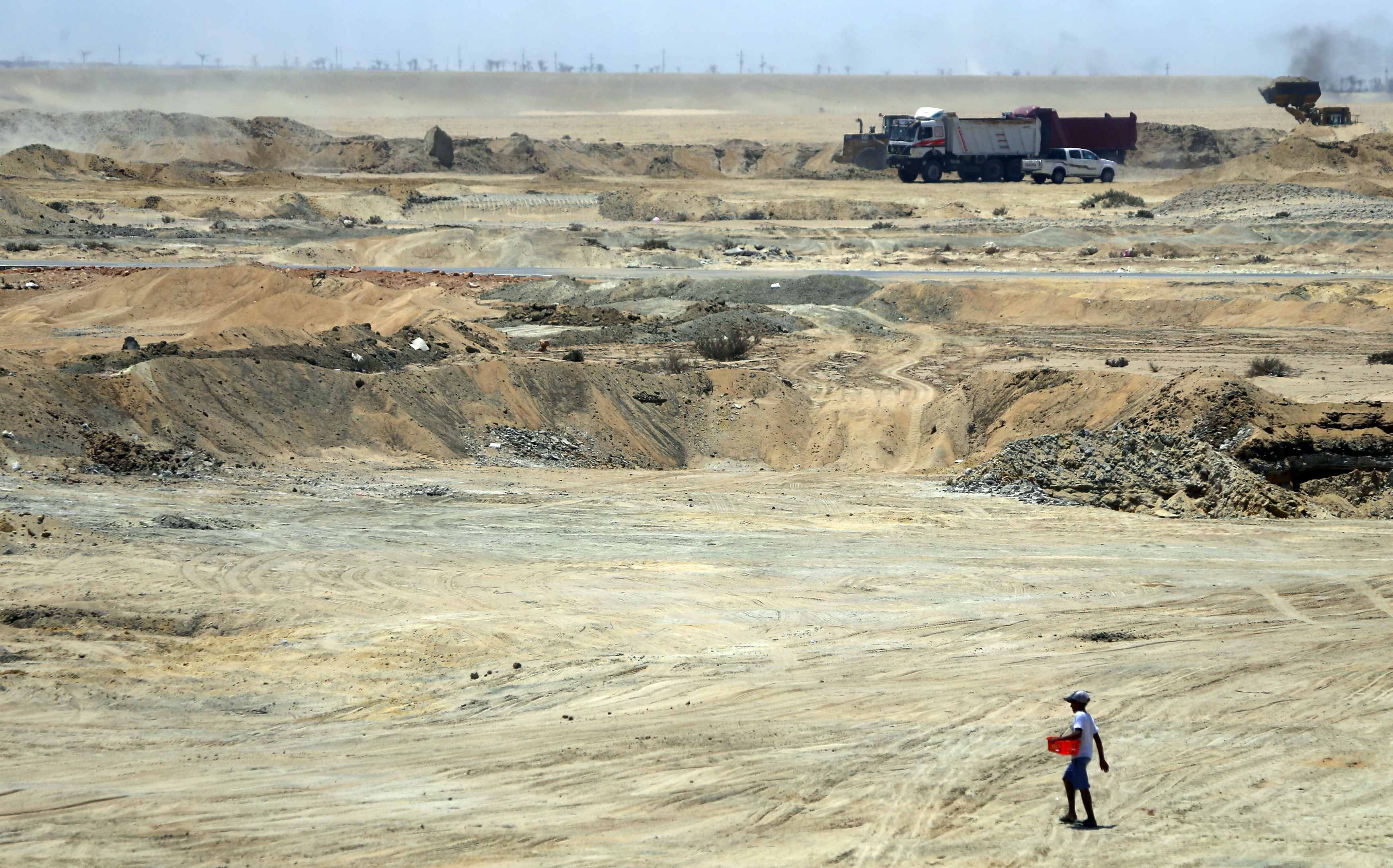 An Egyptian boy works at the site of an upgrading project on the Suez Canal, in Ismailia port city, northeast of Cairo August 12, 2014. REUTERS/Amr Abdallah Dalsh
ISMAILIA, Oct 30 (Aswat Masriya) - Fifty percent of the process of digging a new bifurcation to Egypt's Suez Canal will be concluded on Friday, said the head of the Armed Forces Engineering Authority.
Kamel al-Wazeer, the head of the authority, added in a Thursday press conference in Ismailia that the amount of work in the digging of the canal has been doubled, with 80 Egyptian companies working with 20,000 employees and 4600 digging equipment.
On August 5, Sisi launched a mega project, which entails digging a 72-km (45-mile) bifurcation to the Suez Canal as well as developing the Suez Canal region. Digging the bifurcation is expected to cost $4 billion.
The project is implemented under the supervision of the armed forces. While launching the project, Sisi said digging the new bifurcation to the canal would be completed within a year, instead of a previous deadline of three years.
Egypt's government contracted on October 18 six international firms to contribute to the digging process. The companies include: National Marine Dredging Company of the United Arab Emirates; Royal Boskalis Westminster and Van Oord; Jan de Nul Group and Deme Group; and U.S.-based Great Lakes Dredge and Dock Company.