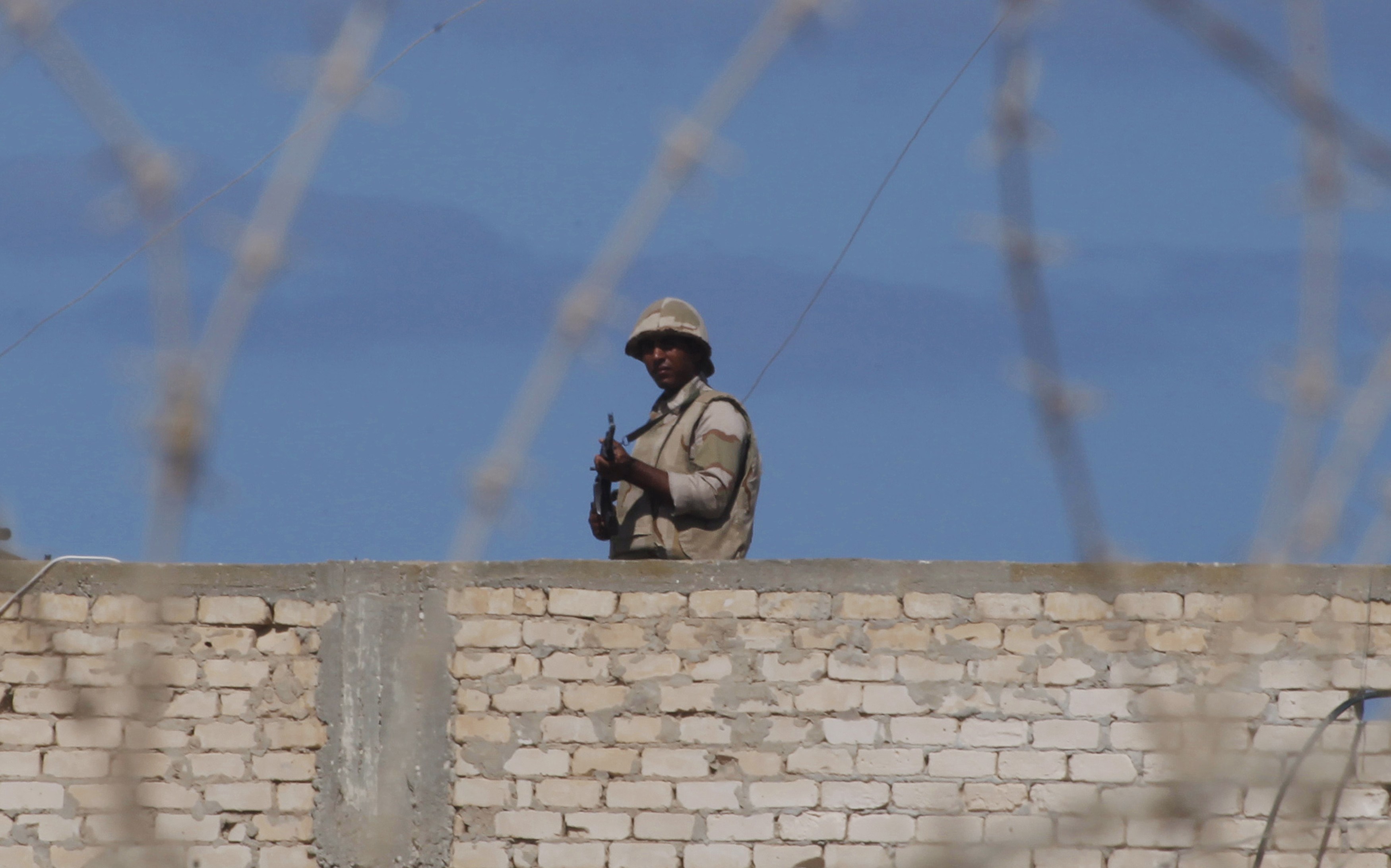 An Egyptian soldier guards the border between Egypt and southern Gaza Strip September 16, 2013. REUTERS/Ibraheem Abu Mustafa
At least four people, three police conscripts and one civilian, were killed on Monday when unknown gunmen attacked a police station in Northern Sinai's Arish, security sources said.
Eyewitness confirmed that armed men attacked the police station while shooting "intensive gunfire" at the security forces. The Forces fired back at the assailants who managed to escape.
The army, in cooperation with the police, has launched a security crackdown in lawless Sinai following the significant increase in attacks by militants targeting security bases that occur on almost a daily basis.
The attacks rised sharply since the army's ouster of Islamist President Mohamed Mursi on July 3 after mass protesters against his rule.