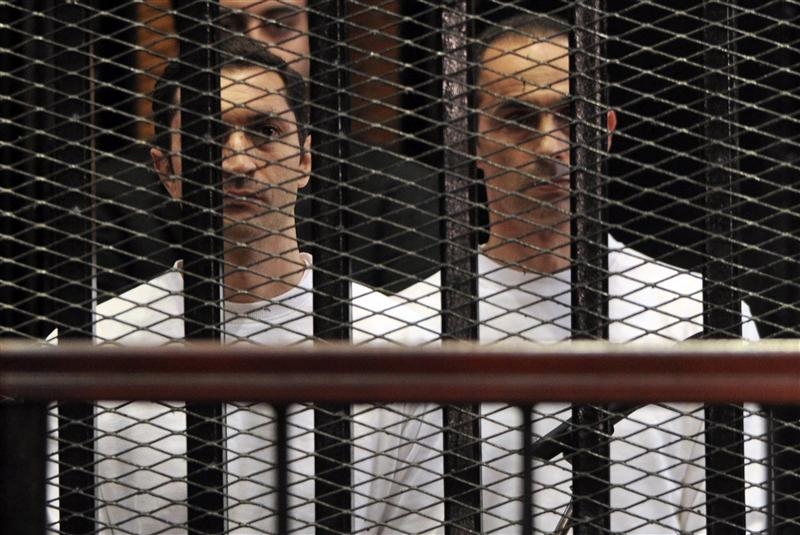 Alaa and Gamal Mubarak (R), sons of former Egyptian president Hosni Mubarak, stand in a cage during their trial at the police academy in Cairo August 15, 2011. Stringer/REUTERS
Alaa and Gamal Mubarak, the sons of Egypt's deposed president, have appealed to a court to lift a travel ban imposed on their sons.
The sons of Hosni Mubarak, who was toppled in 2011 in a popular uprising, are imprisoned with their father over charges of stock market manipulation and corruption.
Egypt's former general prosecutor put Mubarak's sons along with over 20 other of his top aides and their families on a travel ban list last December and blocked their access to their assets.