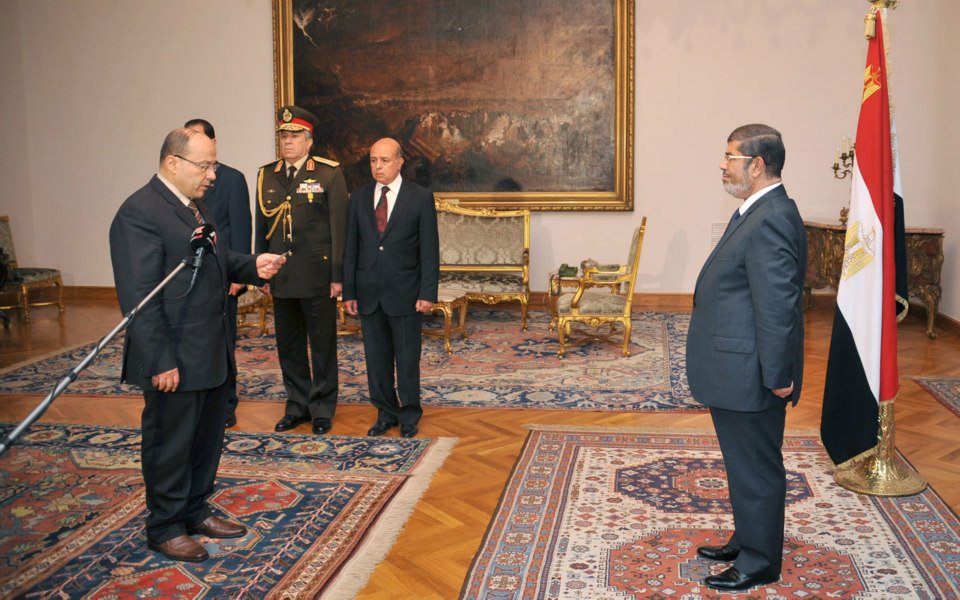 New Attorney General Talaat Ibrahim takes oath before President Mohamed Mursi - Handout
Egypt's Judges' Club and public prosecutors will convene an urgent meeting on Monday to announce their final stance on Attorney General Talaat Ibrahim who refuses to respond to their calls and resign from his post.

The meeting is expected to address the latest developments and efforts to end the crisis that erupted after Ibrahim retracted his resignation in December, Al-Ahram reported.

Justice Minister Ahmed Mekki had asked prosecutors to calm escalations and grant the attorney general two weeks to brainstorm with the high judicial council means to end the crisis.

The council called on Ibrahim to resign in December and referred to Mekki the retraction of the resignation to act appropriately in accordance with the law.