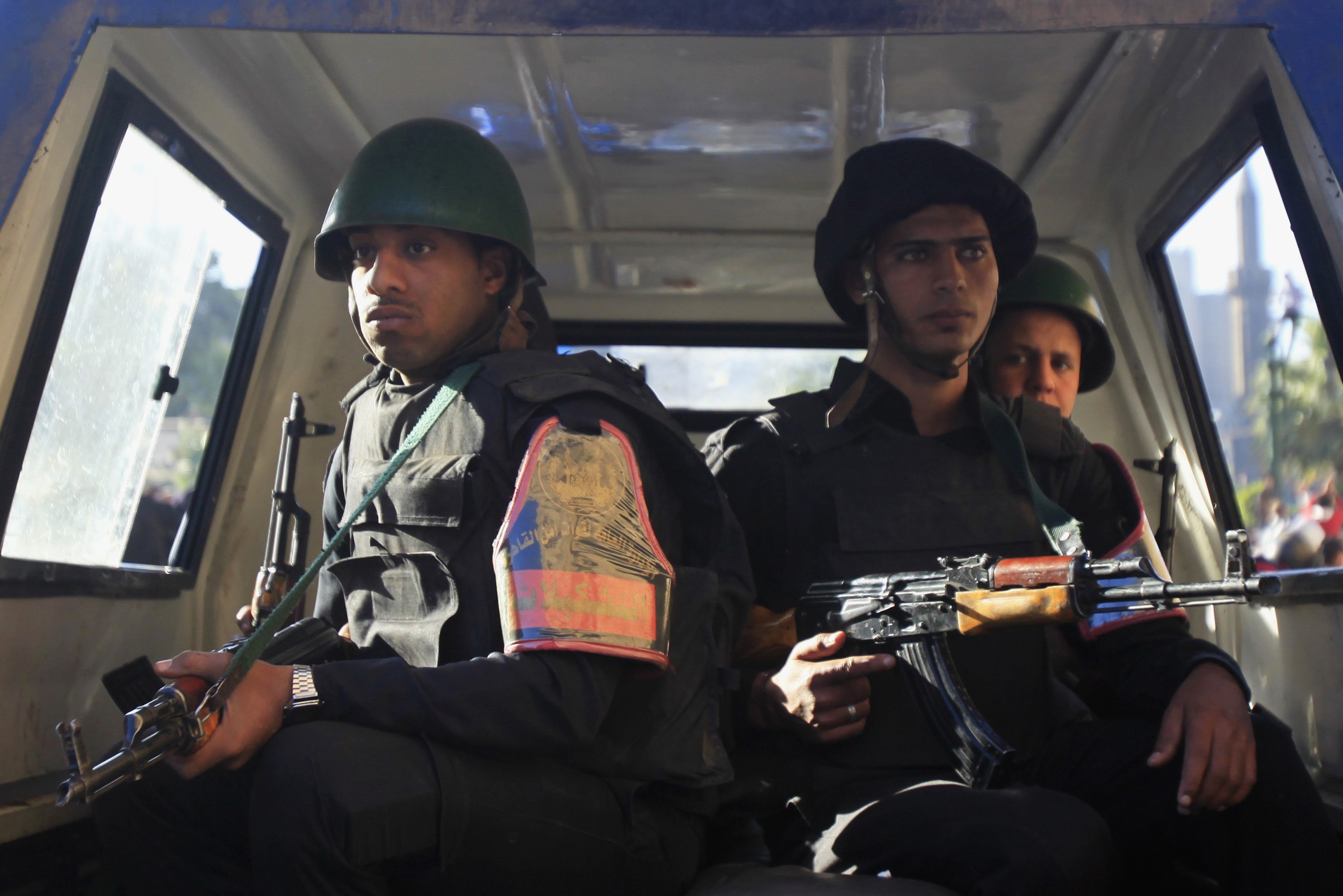 Police officers wait in their vehicle in front of the damaged Cairo Security Directorate building, which includes police and state security, and Museum of Islamic Art building, after a bomb attack in downtown Cairo, January 24, 2014. REUTERS/Amr Abdallah Dalsh
CAIRO, June 7 (Aswat Masriya) An Egyptian court has cancelled a 10-year sentence given to a police officer and one-year sentences given to three others in March over the death of 37 alleged Muslim Brotherhood supporters due to suffocation in a truck going to Abu Zabaal Prison last year.
The court decided to return the case to the general prosecution for further investigation.
The four officers were sentenced in March over the deaths that followed the ouster of President Mohamed Mursi of the Brotherhood.
The defendants were accused of murder among other crimes over the deaths that occured on August 18.