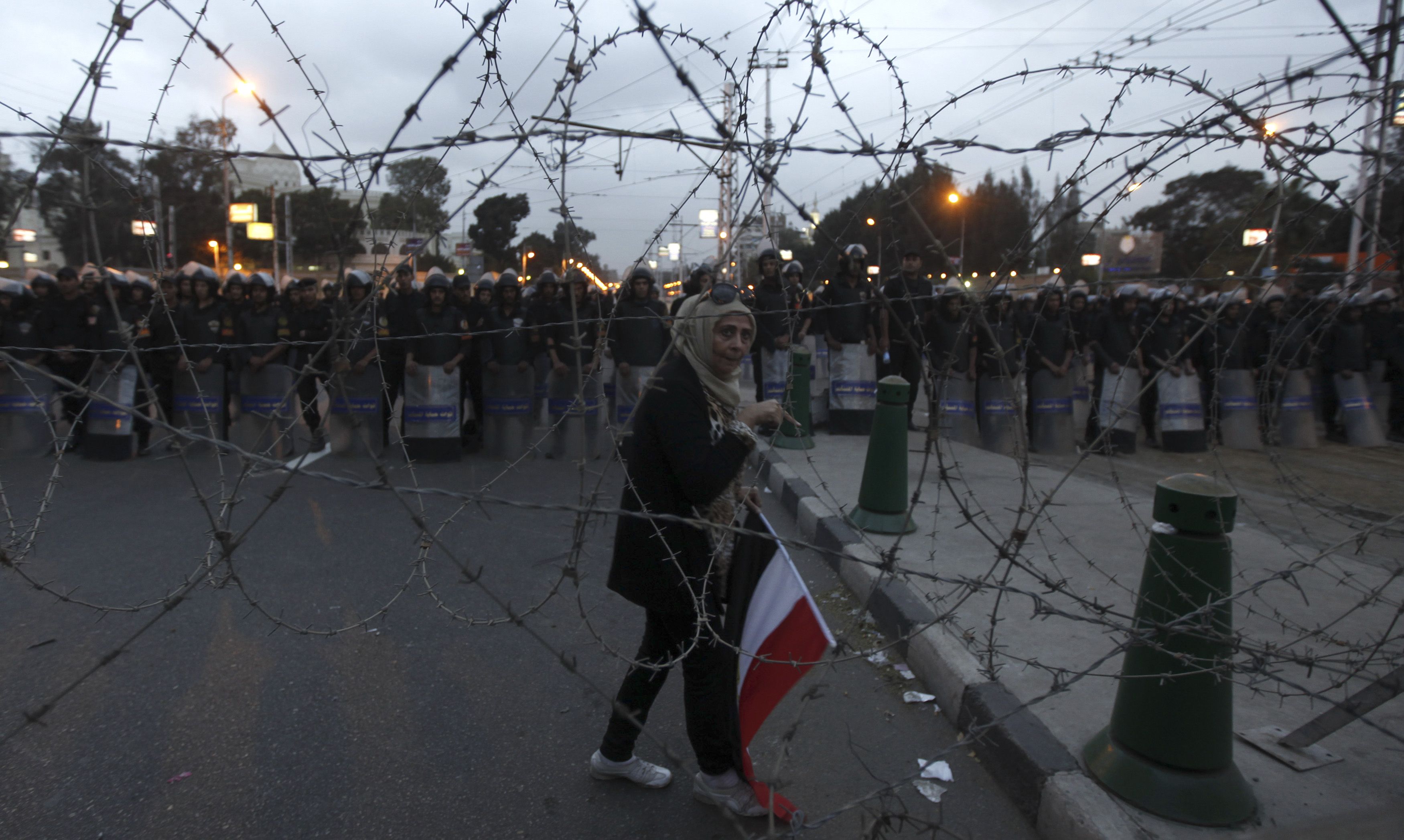 A protester holds an Egypt flag as she walks in front of riot police in front of the presidential palace in Cairo December 4, 2012. Reuters/Amr Abdallah Dalsh
Human Rights Watch (HRW) has urged the Egyptian authorities to investigate last week's Muslim Brotherhood's abuse of protesters.

The non-governmental rights organization asked Egypt's general prosecutor to bring to justice those responsible for violations that occurred on December 5 and 6 and hold security forces responsible for failing to halt the violence.

Brotherhood supporters marched to the presidential palace last Tuesday where a sit-in against President Mohamed Mursi had begun the night before. The president's backers forcibly dispersed the sit-in, and according to sources who spoke to HRW, they attacked and illegally detained a number of anti-Mursi protesters.

Mursi's opponents had rallied by the palace and other locations to express outrage against a constitutional decree he issued to expand his powers and a draft constitution written by an Islamist-dominated assembly

Clashes between the president's supporters and opponents kicked off on Tuesday afternoon leading to the death of 10 people and the injury of over 700 people.

Deputy Middle East and North Africa director at HRW, Joe Stork, said, "Instead of condemning illegal detentions and abuse right outside the presidential palace, President Mursi spoke out against the victims."

In a statement on Wednesday, HRW urged prosecution to hold members of the Brotherhood's Freedom and Justice Party responsible for publicly asking their supporters to detain anti-Mursi protesters.

Mursi described his opponents in a December 6 speech as "hired thugs."