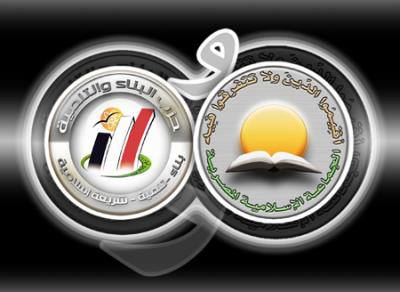 Al-Gamaa al-Islamiya logo and
Egypt's Al-Gamaa Al-Islamiya Islamist group demanded on Sunday that interim President Adli Mansour resigns his post "in order to save the country from engaging in a bitter struggle," reported the state news agency.
The hardline Islamist ally of deposed President Mohamed Mursi said that it did not expect Mansour to accept the post of an interim president or the disruption of the constitution, which was approved at a 64 percent vote, said a statement it issued.
The Islamist group stressed that the resignation of Adli Mansour from the temporary office of President would present a true solution for the current crisis.
Mansour was sworn in as interim president on Thursday following the overthrow of Mursi by the military.