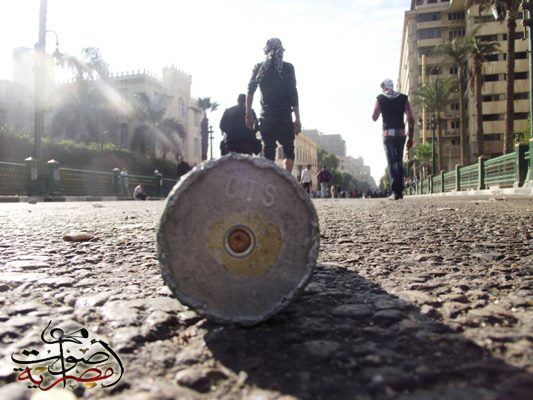 An empty gas canister in a Cairo street following clashes between protesters and security forces on the anniversary of the "Mohamed Mahmoud" events of last year where over 40 people were killed. Ahmed Hamed/Aswat Masriya
CAIRO, May 7 (Aswat Masriya) An Egyptian court has sentenced 16 defendants in absentia to three years for their involvement in violent clashes that erupted in February 2013, a judicial source said on Wednesday.

The defendants were accused of "rioting, cutting the road and resisting the authorities during the second anniversary of the January uprising."

Violent confrontations took place near the British and American embassies between security forces and protesters in February 2013 after some political movements called for commemorating the uprising through demonstrations.