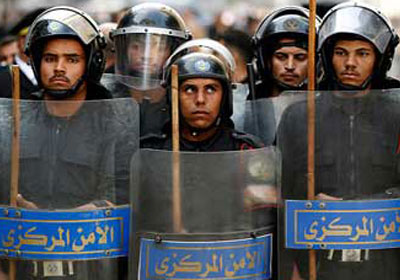 Central Security Forces - Shorouk
Aswan's security forces thwarted on Saturday an attempt to smuggle 13 defendants charged with murder.
According to the security director of Aswan, the police arrested one of the smugglers when he hurled stones at them.
An eye-witness told Aswat Masriya that the police used teargas bombs to abort the attempt of smuggling the defendants. The 13 defendants are charged of killing a police captain.