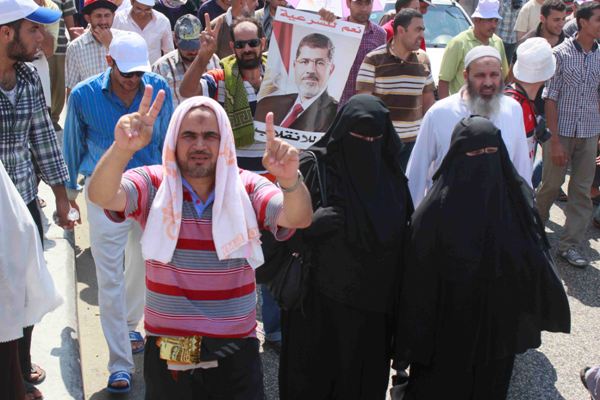 A march staged by supporters of deposed President Mohamed Mursi on Sunday, August 4, 2013 - Emad Ahmed/Aswat Masriya
Scores of the Muslim Brotherhood supporters demonstrated at Cairo's al-Rahman al-Raheem Mosque on Friday, causing traffic to come to a halt in Salah Salem Road at that area.
The demonstrators held yellow banners to show their solidarity with two Brotherhood camps that were cleared out in August.
The National Coalition for Supporting Legitimacy called for demonstrations on Friday and Saturday to protest against what it called the coup against former President Mohamed Mursi.