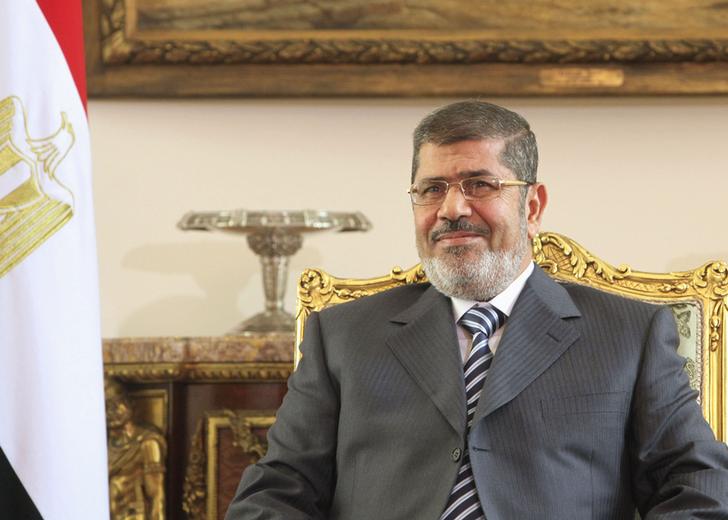 Egyptian President Mohamed Mursi talks with U.S. Senator John McCain (not seen) during their meeting in Cairo January 16, 2013. REUTERS/Asmaa Waguih
Egyptian President Mohamed Mursi on Tuesday met with a Building and Development Party delegation to discuss the party's initiative for national dialogue, a presidency statement said.
On its Facebook page, the presidency said that the meeting comes within the framework of communicating with political parties.
Head of the Party Nasr Abdel Salam, Safwat Abdel Ghani, and Tarek al-Zomor were all part of the delegation.
During the meeting Mursi emphasised the importance of national alignment and expressed his keenness on continued communication with all national powers.
Presidential aide Pakinam al-Sharqawi and presidential advisor Ayman Ali attended the meeting.