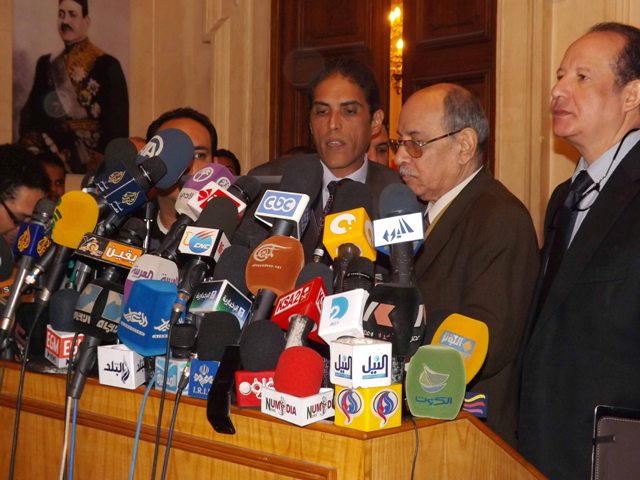 A National Salvation Front press conference - Aswat Masriya
Egypt's oppositionist National Salvation Front asserted on Wednesday it will continue as a national democratic assembly to oppose the ruling regime which aims at establishing a tyrannical rule in the name of religion.
The front did not yet determine its stance towards the upcoming parliamentary elections scheduled to take place within two months, Hussein Abdel Ghani, spokesman of the front, said at a press conference broadcast earlier.
The front called on Egyptians to rally on the second anniversary of Egypt's 2011 uprising to revoke the newly-approved constitution which the front said lacks ethical and political legitimacy as well as popular consensus although it was legally approved.
The Front will continue its efforts to revoke the constitution through popular mobilisation and "challenging the constitutionality of the articles that topples the rights of the poor" and makes way for a theocratic state.