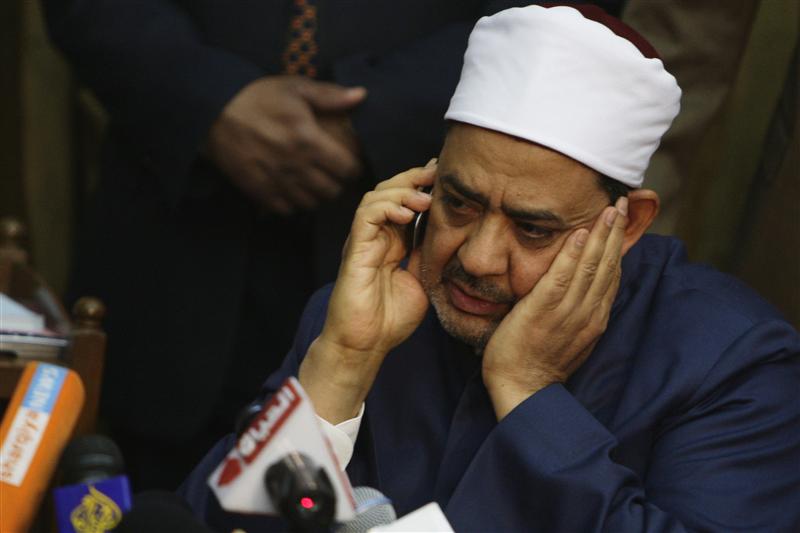 Sheikh Ahmed El-Tayeb, who has been named the new Grand Shaikh of Al Azhar, talks on his phone during a meeting with Pope Shenouda III, the Coptic Orthodox Pope of Egypt, in Cairo March 23, 2010. REUTERS/Amr Abdallah Dalsh
Al-Azhar Grand Imam Ahmed El-Tayyeb has urged Egyptian to put the interests of the nation first, state news agency MENA reported on Friday.
"We must protect Egypt's borders, avoid bloodshed and build a better and brighter tomorrow," he said in a statement on Friday.
Egyptian Islamist groups will hold a million-man 'anti-violence' rally on 21 June.
On Friday, Al-Gamaa Al-Islamiya spokesperson Mohamed Hassan said Muslim Brotherhood-allied forces might protest again after 21 June. Such protests could prevent opposition protests on 30 June or mean bloodshed occurs, he noted.
Egypt is expected to witness mass opposition demonstrations on 30 June to call for President Morsi's ouster and snap presidential elections.