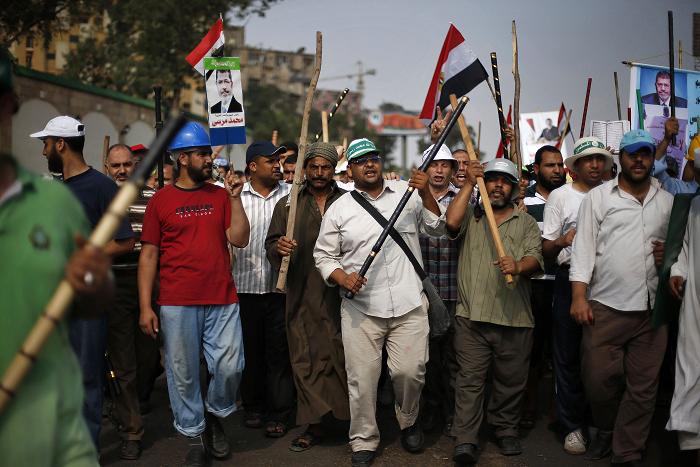 Supporters of Egyptian President Mohamed Mursi take part in a protest around the Raba El-Adwyia mosque square in Nasr City, a suburb of Cairo June 30, 2013. REUTERS/Suhaib Salem
Investigations have revealed that 54 people were killed, mostly by gunfire, in violent confrontations between supporters of ousted President Mohamed Mursi and security forces by the Republican Guard's headquarters in Cairo on Monday.
Four people died as a result of birdshot wounds, a prosecutor said, calling for quick investigations to reveal the identity of eight of the dead bodies.
Investigations showed that the victims were from various parts of the country including Cairo, Suez and Alexandria.
The prosecution sent a team to the hospitals where the wounded were kept to question them and hear their testimonies.