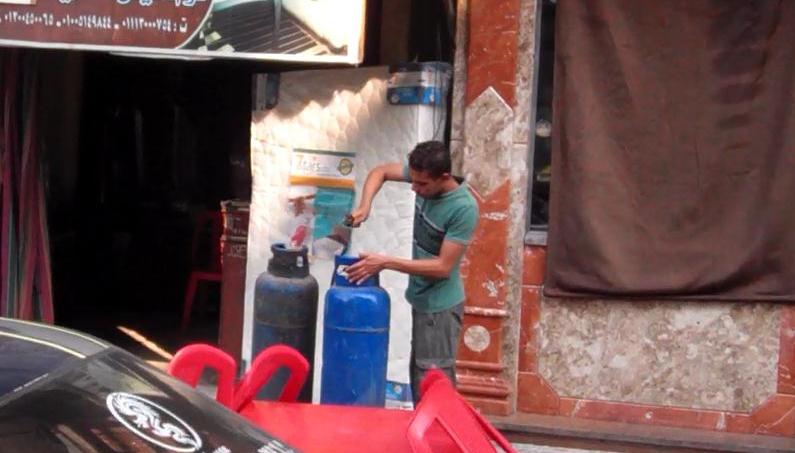 A worker trying to adjust a gas cylinder - Aswat Masriya
CAIRO, July 17 (Aswat Masriya) - The World Bank has agreed to give Egypt a $500 million loan to provide 1.5 million houses in 11 governorates with natural gas lines.
"The Egypt Household Natural Gas Connection Project will support the Egyptian government's programme to replace household consumption of Liquefied Petroleum Gas (LPG), which is mostly imported, with grid-connected natural gas," the website said in a statement on Thursday.
About 52 percent of the neighbourhoods this project targets have poverty rates higher than the country's national average, the statement said.
"We are pleased to help improve the delivery of energy services to the people of Egypt," said Hartwig Schafer, World Bank Country Director for Egypt, Yemen, and Djibouti.
"The project will provide financial support to finance the connection charges in disadvantaged areas so that poor households can also connect to the gas grid," said Husam Mohamed Beides, the project's Task Team Leader.
"We are working closely with the European Union and the French Development Agency to ensure that this project is a success," Beides added.
The World Bank's current portfolio in Egypt comprises 25 projects for a total commitment of $4.9 billion.