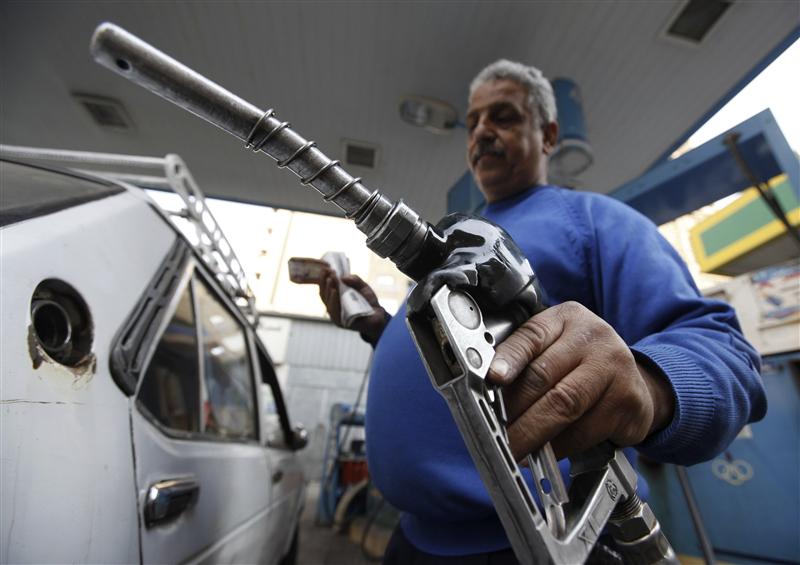 A worker fuels a car in Cairo - Reuters
CAIRO (Reuters) - Egypt is receiving fuel shipments to cover its needs for this month, an energy official said on Friday, despite $6 billion of free fuel given by its Gulf allies after the army took power last year.
Amr Mostafa, vice president of the state-run Petroleum Authority for Operations, noted in a statement that fuel consumption spikes in the summer months when many Egyptians travel from Cairo to the Mediterranean coast.
The government had supplied all the diesel farmers needed for this year's wheat harvest despite storage problems that had hindered production of the strategic crop last year, he said.
Energy prices in Egypt are among the cheapest in the world, with subsidies eating up a fifth of state spending, and unfettered consumption has led to the worst fuel crunch for years.
Egyptians rioted over long lines at gas pumps just before the ousting of President Mohamed Mursi in July following mass protests against his rule.
Egyptian officials have recently said that aid in the form of refined oil products from Gulf oil producers Saudi Arabia, the United Arab Emirates (UAE) and Kuwait will continue until at least September.
President Abdel Fattah al-Sisi, the former army chief sworn in less than two weeks, spoke cautiously about energy subsidies during his campaign, saying that they could not be removed suddenly because the people would not tolerate it. (Reporting by Maggie Fick; Editing by Louise Ireland)