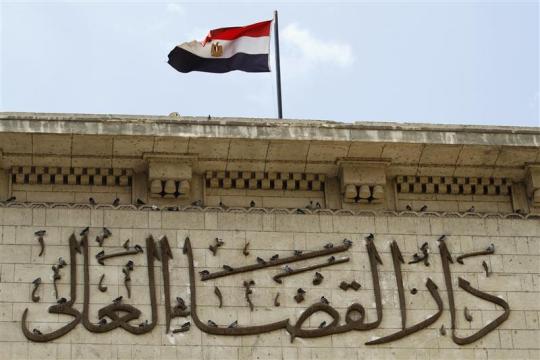 High Court building in Cairo
CAIRO, Jan 30 (Aswat Masriya) Egypt's Court of Appeals decided on Thursday to allocate nine circuits to look into criminal cases where defendants have committed crimes of espionage or crimes harming state security, a judicial source said.

These circuits are also supposed to review cases of forming and joining terrorist groups that engage in acts of murder and violence and damage public and private property.

In addition to crimes that affect "national unity and peace" and protesting without prior authorisation or assembly.

Coinciding to these crimes, inciting or participating in them and propagating for the change of the principles of the constitution and the possession and acquisition of explosives is also within the jurisdiction of these circuits.

These circuits will begin their work as of February 1.

Egypt's cabinet approved the creation of these special circuits in accordance with Article 86 of the Penal Code in December.