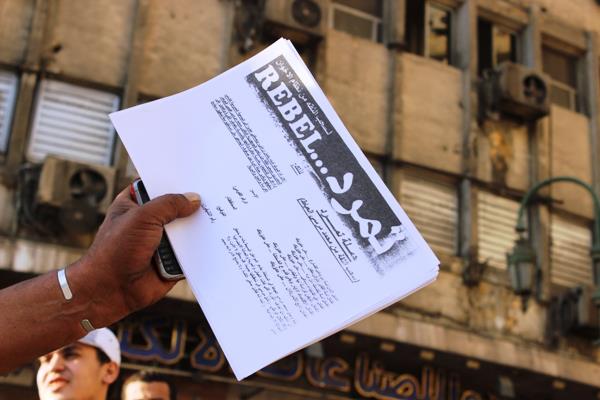 Activists collect signatures in Tahrir Square for the new rebellion campaign Tamarod, which is aimed to overthrow President Mohamed Mursi. Monday, May 13, 2013. Ahmed Hamed/Aswat Masriya
CAIRO, May 26 (Aswat Masriya) A security source said on Monday that the death of a Tamarod member is criminal and has nothing to do with the presidential elections.
The youth movement organized mass demonstrations last year that helped topple President Mohamed Mursi of the Muslim Brotherhood.
Tamarod had said that a member in Abdel Fattah al-Sisi's campaign was killed after Muslim Brotherhood members fired shots at him earlier on Monday.
A security source told Aswat Masriya that the member was shot by unknown gunmen in front of his house before he was transferred to a hospital where he died there due to wounds.
He added that investigations are ongoing to identify the motives of the attackers.