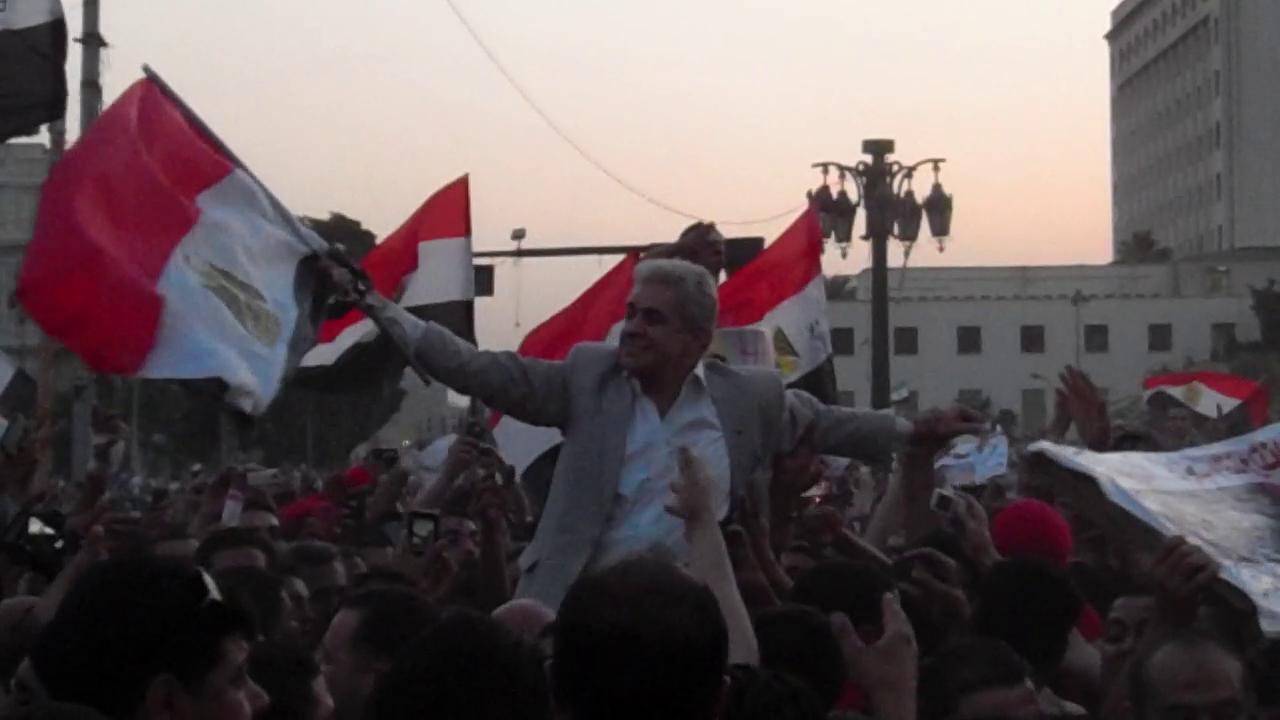 Hamdeen Sabahi in Tahrir square, 2012 - Aswat Masriya
President Mohamed Mursi's approach in running the country widens the gap between Egyptians whom the revolution united, Hamdeen Sabahi, a leading figure in the oppositionist National Salvation Front, has said.
"We will not tolerate a new tyrant, whether it is a person or a group," Sabahi said in an interview with al-Tunisia channel and his meeting with secretary general of the Tunisian General Labour Union.
Egyptians are divided at a time when we in dire need of rallying around a national endeavour, the former presidential candidate said.
Sabahi is currently participating in the World Social Forum held in the Tunisian capital with the participation of hundreds of parties and political powers from different countries.