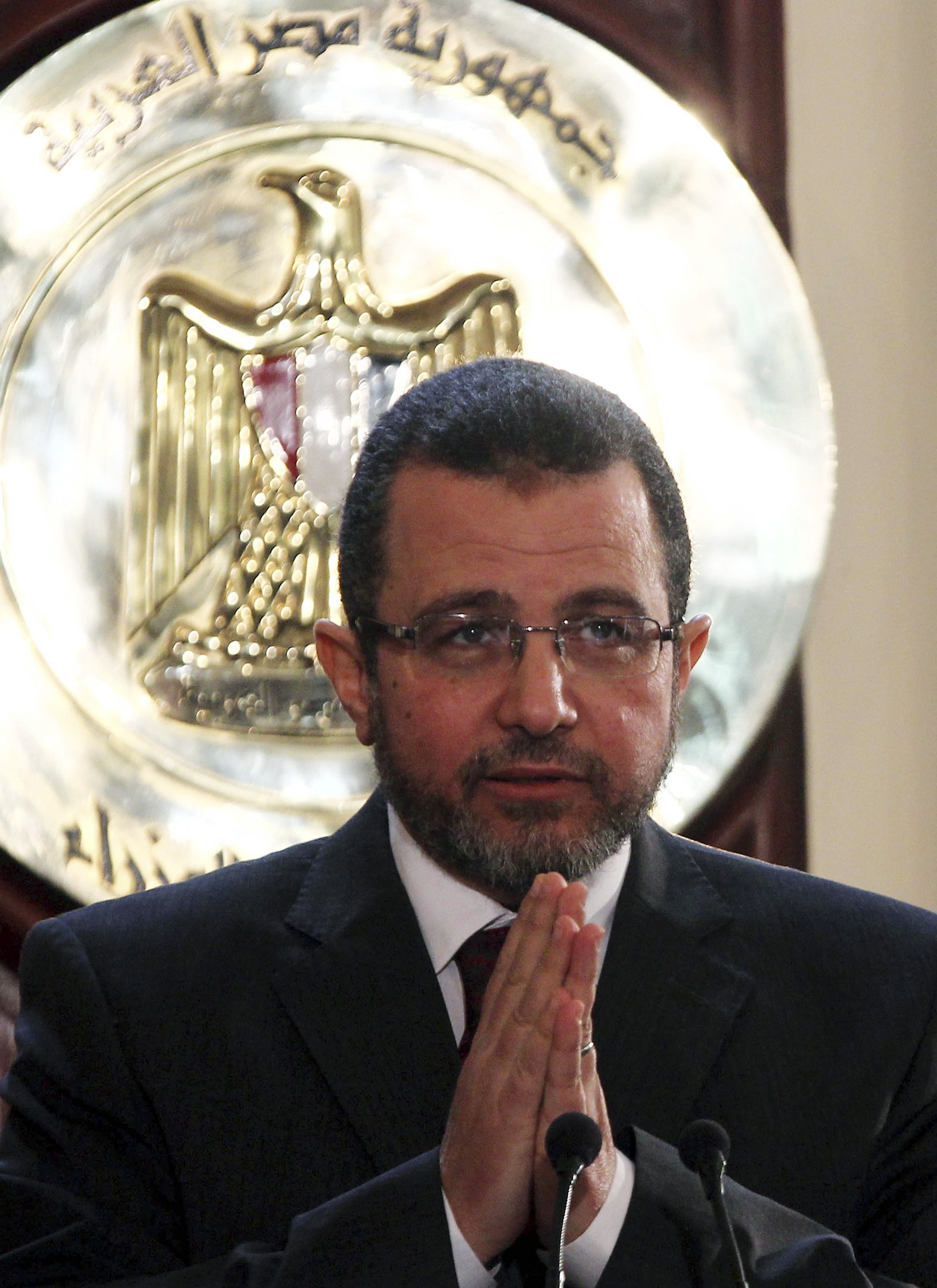 Egyptian Prime Minister Hisham Kandil speaks during a news conference in Cairo December 30, 2012. REUTERS/Stringer
Egypt's cabinet succeeded in achieving self-sufficiency in wheat by 60 to 65 percent compared to 45 percent last year, Prime Minister Hisham Kandil said on Thursday.
The government allocated 10.8 billion Egyptian pounds for wheat imports during the current season.
Wheat imports have fallen from 5.3 billion ton in the last season to 3.7 billion tons in this season, Kandil said.
During a meeting with the minister of supply and the minister of social solidarity and domestic trade, Kandil pointed to the importance of paying financial dues to farmers within 24 hours of placing a supply order.