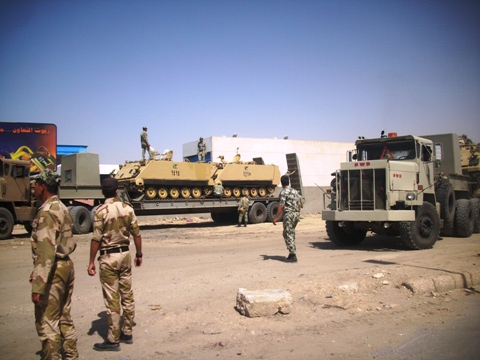 The Egyptian army sent reinforcements to the Sinai Peninsula on Monday - Aswat Masriya
One Egyptian army conscript was killed, another one and an officer injured in a drive-by shooting targeting a military Armed Personnel Carrier (APC) on the highway connecting Cairo to the Suez Canal city of Ismailia.
Unknown assailants fired at the vehicle from a private car, according to Ahram Arabic news website.
Military troops and helicopters were deployed to the scene.