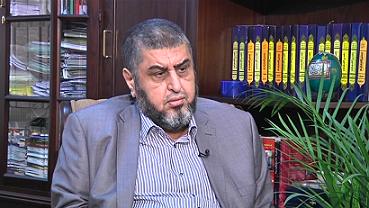 Khairat Al-Shater - Reuters
Egypt's prosecutor-general Hisham Barakat ordered the Public Funds Authority on Tuesday to investigate allegations filed against leading Muslim Brotherhood members that they received gifts from the U.S. and Qatar without legal ground.
A judicial source said that the list of accused includes Mohamed Badie, Essam al-Erian, Saad al-Katatni, Mahdy Akef, Khairat al-Shater, Mohamed al-Beltagy, Safwat Hegazy, Abu al-Ela Mady and Essam Sultan.
The source added that the Public Funds Authority has begun investigating the allegations.
The prosecutor is also investigating allegations against them that they wasted public funds and engaged in the illegal sale of land.