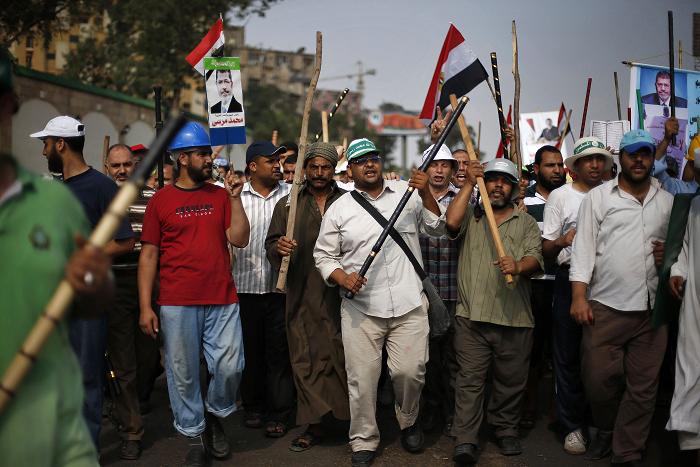 Supporters of Egyptian President Mohamed Mursi take part in a protest around the Raba El-Adwyia mosque square in Nasr City, a suburb of Cairo June 30, 2013. REUTERS/Suhaib Salem
The platform set up by Islamists at Cairo's Rabaa al-Adaweya Mosque reported that there are currently four million pro-Mursi demonstrators in the area, the Freedom and Justice Party's Facebook page said.
The demonstrators spread in the square and the area surrounding it.
The number could not be verified, but some experts say that the square and the surrounding areas cannot accommodate so many demonstrators.