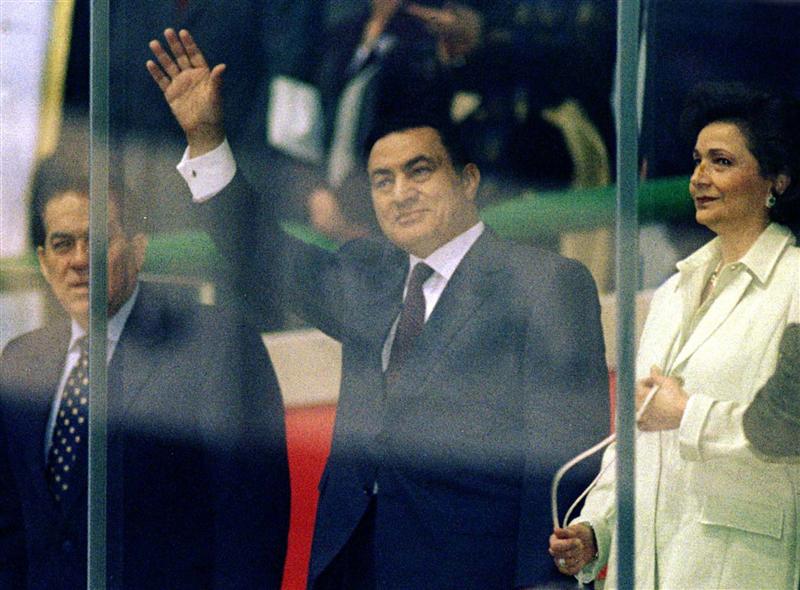 Former Egyptian President Hosni Mubarak with his wife, Suzan Mubarak, and his former Prime Minister Kamal al-Ganzouri in 1999 - Reuters
Egypt's state security prosecution is investigating a case of money laundering that involves 300 million Egyptian pounds, 18 petroleum companies and 63.5 acres of land (valued at 567 million Egyptian pounds) that allowed the wife of Egypt's ousted president, Suzan Mubarak, to build a garden in new Cairo, reported Al-Ahram.
The defendants in the case include Suzan Mubarak, Zakariya Azmy, Atef Ebeed, Mohamed Ibrahim Salem, Ahmed Maghraby, Sameh Fahmy, Hassan Younes and 19 other former officials and heads of petroleum companies.
Investigations have revealed, according to the state newspaper, that some banks allocated 63.5 acres to the project in new Cairo, without return, while some 300 million Egyptian pounds were obtained in the form of donations from petroleum companies.
Both moves violate the law as they fall under the squandering of public funds - especially because some installments were demolished to allow room for the garden of the former ruling family.