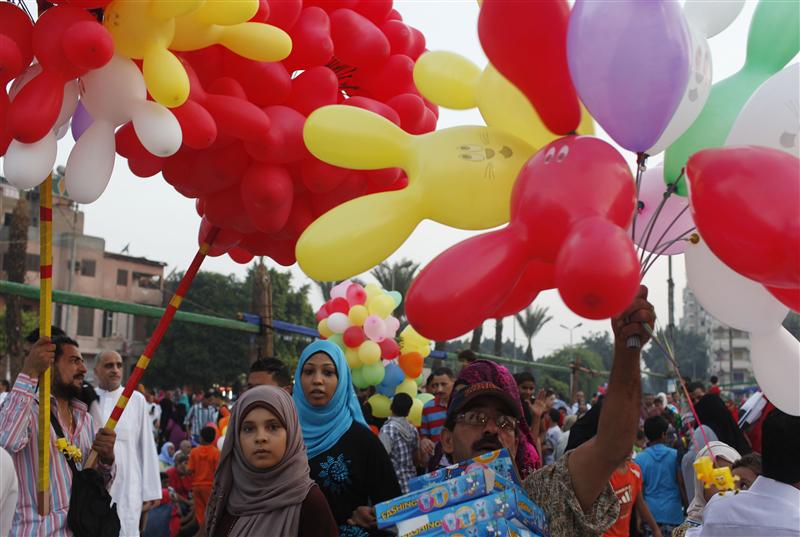 Egyptians celebrate Eid nearby a Cairo mosque on Sunday - Reuters
Giza's security director, Kamal al-Daly, has ordered that no Eid (feast) prayers take place at Mostafa Mahmoud or Nahda squares due to security concerns.
The decision came to avoid violence or vandalism that often break out on similar occasions, a security source told al-Shorouk newspaper.
Worshipers will still be able to pray at Mostafa Mahmoud Mosque but the prayer ceremony will not be extended to the outside area of the mosque.
The source added that the province plans to provide alternative venues for the worshipers to perform the great feast's prayers.
He added that Giza will take all the possible measures to protect worshipers and key buildings.