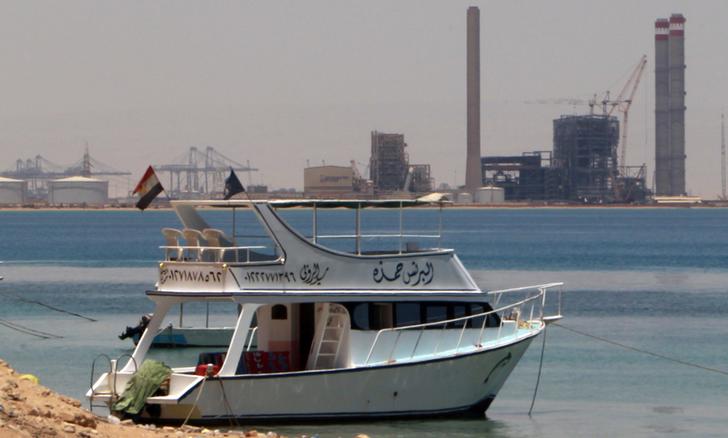 A boat is docked at a beach, near a cement factory at El Ain El Sokhna port in Suez, 140 km (87 miles) east of Cairo, July 6, 2012. REUTERS/Amr Abdallah Dalsh
CAIRO (Reuters) - Twelve people died when a boat carrying illegal migrants and Syrian refugees sank off Egypt's northern coast on Friday, security and medical sources said.
"The Egyptian coast guards saved 72 Palestinians, 40 Syrians and four Egyptians," one security source said. The circumstances of the accident and the nationalities of the deceased were not yet known.
More than 2 million refugees have fled Syria's civil war, mainly to neighbouring Iraq, Jordan, Turkey and Lebanon.
Many have also tried to make the perilous boat journey to safety, sometimes alongside illegal migrants from northern Africa seeking a better life in Europe.
On Friday, dozens of people died when a boat carrying migrants capsized between Sicily and Tunisia, and at least 339 Eritrean and Somali migrants drowned on Oct. 3 near the tiny southern Italian island of Lampedusa, southwest of Sicily.
From the start of the year to the first week of September, 21,870 illegal immigrants or refugees have arrived on the shores of southern Italy, three times as many as the same period a year ago, according to the United Nations Refugee Agency (UNHCR).
The number of Syrian refugees reaching Italy has increased steadily in recent months and the UN estimates that 3,300 have arrived since the start of August. (Reporting by Yasmine Saleh; editing by Mike Collett-White)