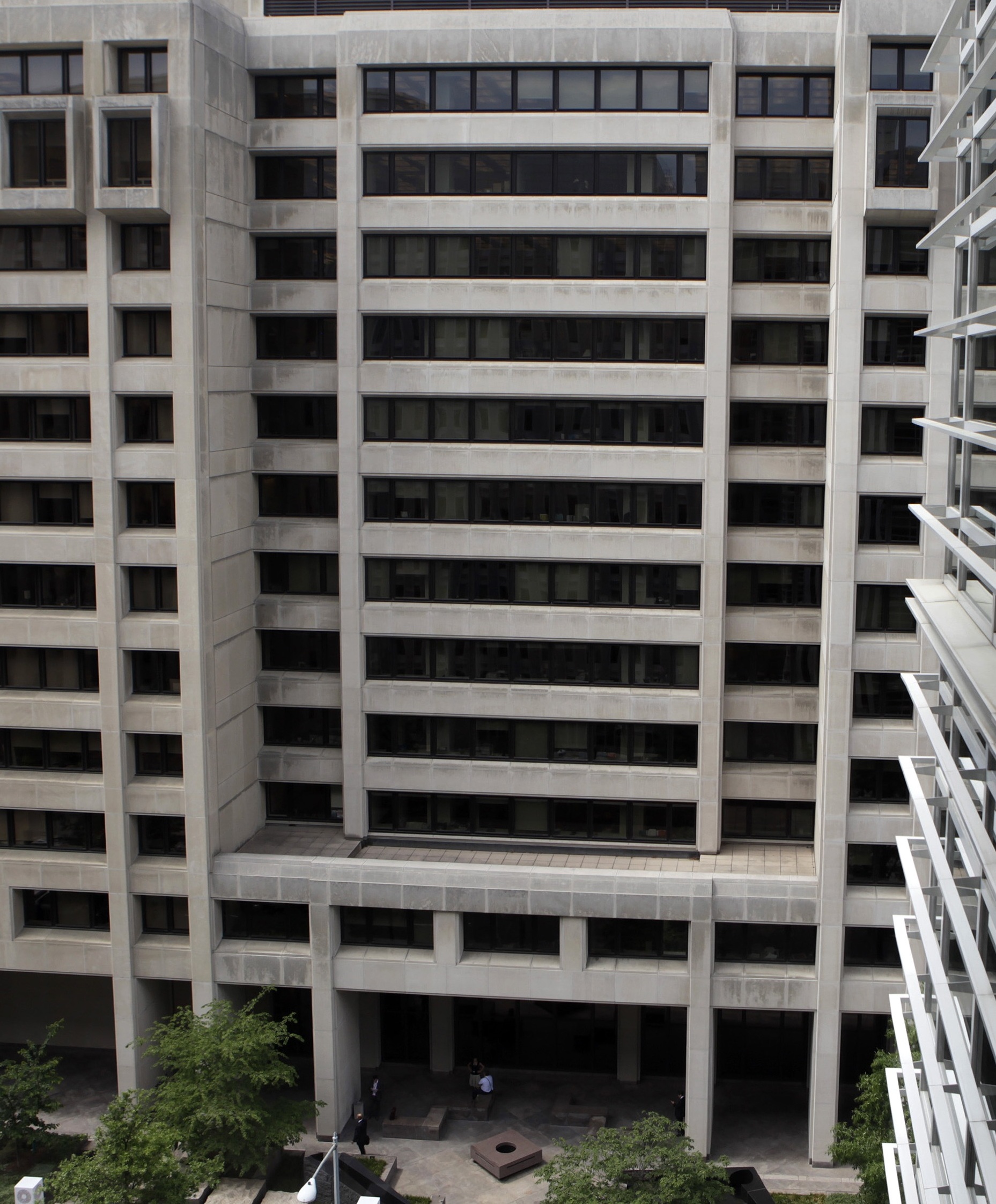 The International Monetary Fund (IMF) headquarters building is seen through a World Bank window in Washington April 21, 2012 - REUTERS/Yuri Gripas
The International Monetary Fund (IMF) is ready to sign a $4.8 billion loan agreement with Egypt before or after the coming parliamentary elections, Reuters News Agency reported an IMF official as saying.
It all depends on the Egyptian government's willingness to show political consensus and take austerity measures.
Whether the agreement is reached before or after the elections depends on Egypt's readiness to take austerity measures, the IMF Deputy Managing Director Nemat Shafik said.
Last year, Egypt asked the IMF for a loan to aid its struggling economy but the agreement was delayed due to some economic measures Egypt took towards the end of 2012 amid a political crisis.
The cabinet is still reluctant to take the required measures to restructure the energy supply which depletes around one fifth of the country's budget.