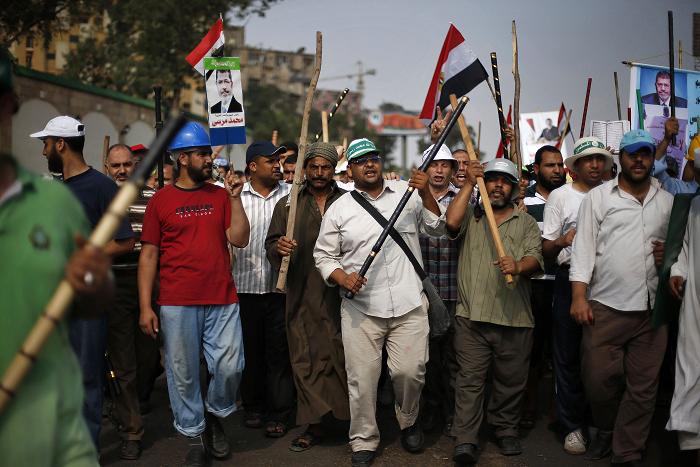 Supporters of Egyptian President Mohamed Mursi take part in a protest around the Raba El-Adwyia mosque square in Nasr City, a suburb of Cairo June 30, 2013. REUTERS/Suhaib Salem
Supporters of President Mohamed Mursi, who belong to Islamist movements, continued their sit-in in front of Rabaa al-Adaweya Mosque for the second day in the row on Sunday and blocked all the main and side roads leading to their location.
The protesters placed metal and wooden barriers at the entries to prevent vehicles from passing through the area, causing a traffic conjunction, reported the state news agency.
The protesters also formed popular committees to inspect participants' identification cards and search them before they join, to ensure that no infiltrators stir tension.
The square has seen many street vendors since the start of the sit-in which was organized to show support for the Islamist president in the face of today's planned mass demonstrations to demand his removal.