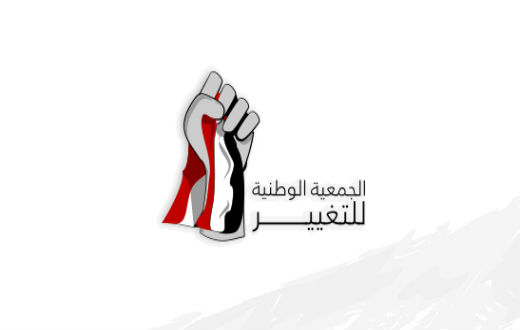 National Association for Change logo
Egypt's 'National Front for Change' has called for peaceful demonstrations on January 25 to defend rights and protest the "nonstop blunt violations against the constitution and law."

It described the current situation in Egypt as an apparent and unacceptable coup against the goals of the 2011 uprising; freedom, social justice and human dignity.

It explained that the foundation of democracy, which lies in separating authorities and respecting social and press freedoms, is being threatened by the Muslim Brotherhood regime whose conduct does not reflect freedom or justice.

On another note, the Front called on Egyptians to support public prosecutors in their strike against the Attorney General whose retraction of resignation sparked a judicial crisis.