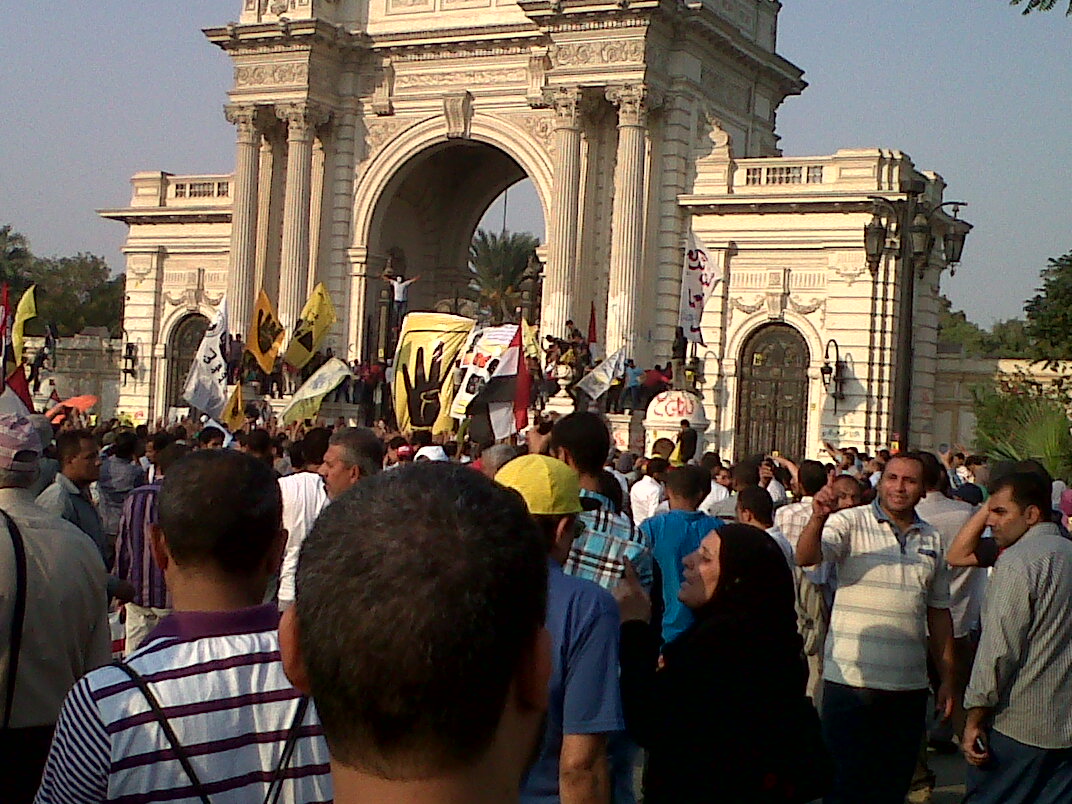 Pro-Mursi demonstrators protest at the Qubba presidential palace in Cairo on October 11, 2013 - Aswat Masriya
Supporters of former President Mohamed Mursi mounted the iron gates of the Qubba presidential palace in Cairo on Friday amid complete absence of security forces, an Aswat Masriya witness reported.
Hundreds of Mursi's allies marched to the palace as they chanting slogans against the police and the army.
A group of youths held a banner carrying a symbol that shows solidarity with the Rabaa Adaweya Muslim Brotherhood sit-in that was cleared up last August.
In a statement it issued on Thursday, the National Coalition for Supporting Legitimacy backtracked on its call for demonstrating at Tahrir and Nahda squares.
"We urge (Friday's) marches to avoid areas where blood was shed, whether it's Tahrir or otherwise," the statement said.
But it added that "Egyptians have the right to protest at Tahrir, Rabaa, and Nahda squares in the coming weeks".
Mursi's allies marched from mosques in Nasr City, Zaytoun, Helwan, Mohandessin and Maadi areas, as well as in Giza, the Middle East News Agency (MENA) reported.