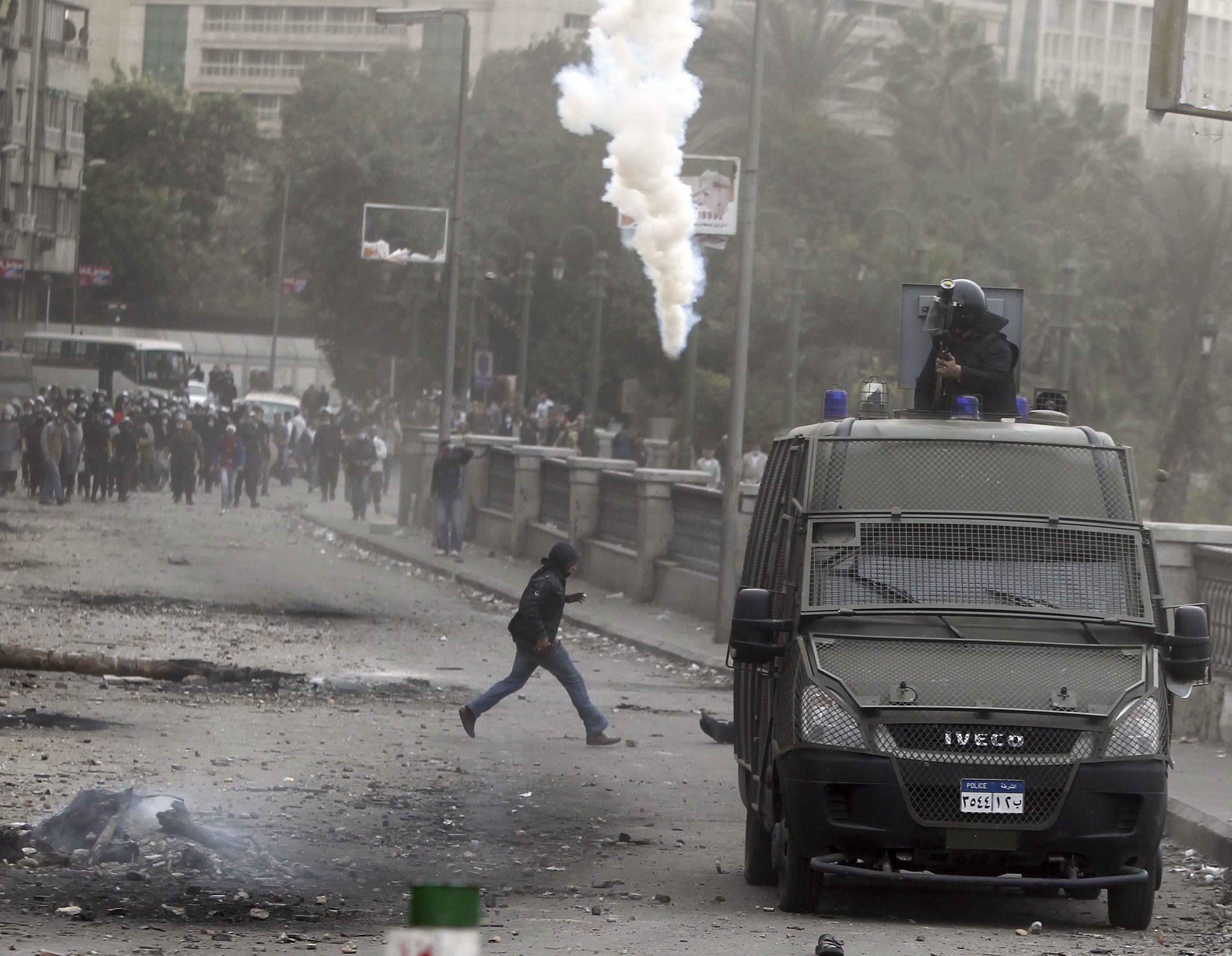 A protester (L) opposing Egyptian President Mohamed Mursi runs to help another protester to safety after the man was hit by a police van during clashes along Qasr Al Nil bridge leading to Tahrir Square in Cairo January 28, 2013. REUTERS/Amr Abdallah Dalsh
An eyewitness told Aswat Masriya on Monday that the security forces fired indiscriminately at protesters, injuring dozens.
The eyewitness added that the protesters seized an armored vehicle and set it to fire while the security forces fired teargas directly at the protesters every ten minutes.
The armored vehicle belonged to the security forces who were taken by surprise and retreated in a random manner.
The vehicle had run over one of the protesters who was in the march heading from Sayeda Zeinab district to Qasr El-Nil Bridge earlier on Monday.
The march was commemorating the "Friday of Rage" which took place on January 28 in 2011.
The eyewitness said that the protesters captured one of the officers and some of them tried to assault him, but other protesters intervened to protect him while chanting "peaceful, peaceful".
The protesters took the armored vehicle to the heart of Tahrir Square, while chanting, "The people want to overthrow the regime" and "Leave... leave."