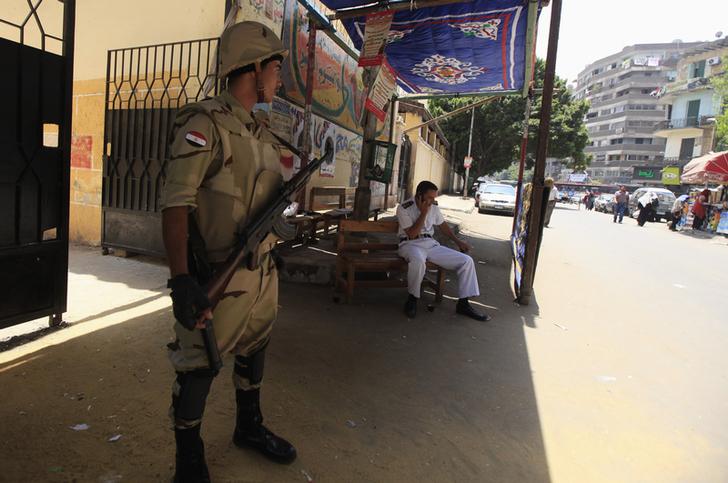 A soldier and policeman wait for voters at a polling station in the El Sayda Zeinab area on the third day of voting in the Egyptian presidential election in Cairo, May 28, 2014. REUTERS/Amr Abdallah Dalsh
CAIRO, Sept 8 (Aswat Masriya) - Egyptian army killed 29 "terrorists" in a security crackdown on Monday, in response to killing an officer and a solider in the explosion of a roadside bomb, the authorities announced on state television on Tuesday.

Militant attacks targeting security personnel have risen sharply in North Sinai since the ouster of President Mohamed Mursi in July 2013.

Egypt has imposed a state of emergency on parts of North Sinai since last October after a deadly attack that killed 33 army members. Sinai-based militant group has pledged its responsibility for the attack.