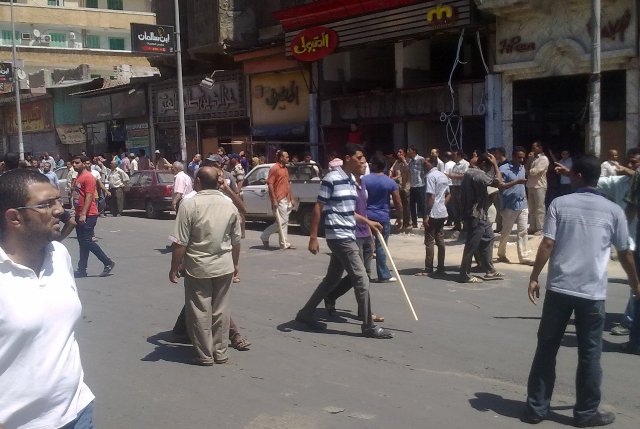 (Archive) Clashes in Damietta July 22, 2013 - Aswat Masriya
DAMIETTA, April 29 (Aswat Masriya) At least five people were wounded and a house was torched when clashes were renewed on Tuesday in the Nile Delta city of Damietta, north of Cairo, reported the state news agency MENA.

Clashes erupted on Monday between supporters of the Muslim Brotherhood and their opponents. A Muslim Brotherhood supporter was shot dead by unidentified assailants in a demonstration denouncing death sentences announced earlier.

An Egyptian court sent on Monday the files of Muslim Brotherhood leader Mohamed Badie and 682 others to the country's Grand Mufti over violence in Minya that followed the overthrow of President Mohamed Mursi last year.

The court also sentenced 37 Muslim Brotherhood supporters to death and 491 others to life in the same hearing.

The security forces arrested three rioters to control the situation, according to MENA.