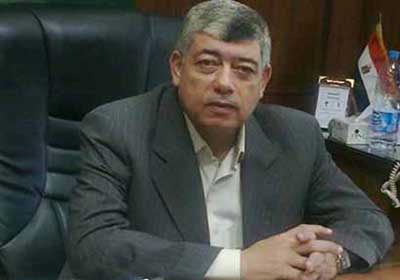 Interior Minister Mohamed Ibrahim - Photo from Shorouk
CAIRO, Feb 28 (Aswat Masriya) - Several political parties, including the Dostour Party, have called for the sacking of Interior Minister Mohamed Ibrahim and the restructuring of the cabinet.
After Prime Minister Hazem al-Beblawi's cabinet resigned last Monday, Former Housing Minister Ibrahim Mahlab was tasked with the formation of a new cabinet. He kept 17 ministers in their posts, including Interior Minister Mohamed Ibrahim.
"The escalation of terrorism against citizens and security forces reveals the real inability of security bodies to confront this growing challenge," the parties said in a statement on Friday.
The Interior Ministry is incapable of dealing with this tough situation, the statement said.
At the same time, the detainees' testimonies of torture have become daily news that make Egyptians lose trust in the Interior Ministry, it added.
Egypt needs an Interior Ministry capable of protecting its individuals and securing a socially-supportive environment, a ministry that protects citizens, respects the law, and accepts accountability, the statement said.
In addition to the Dostour Party, the parties that signed this statement including the Egyptian Democratic Party and the Bread and Freedom Party, which is still under establishment.