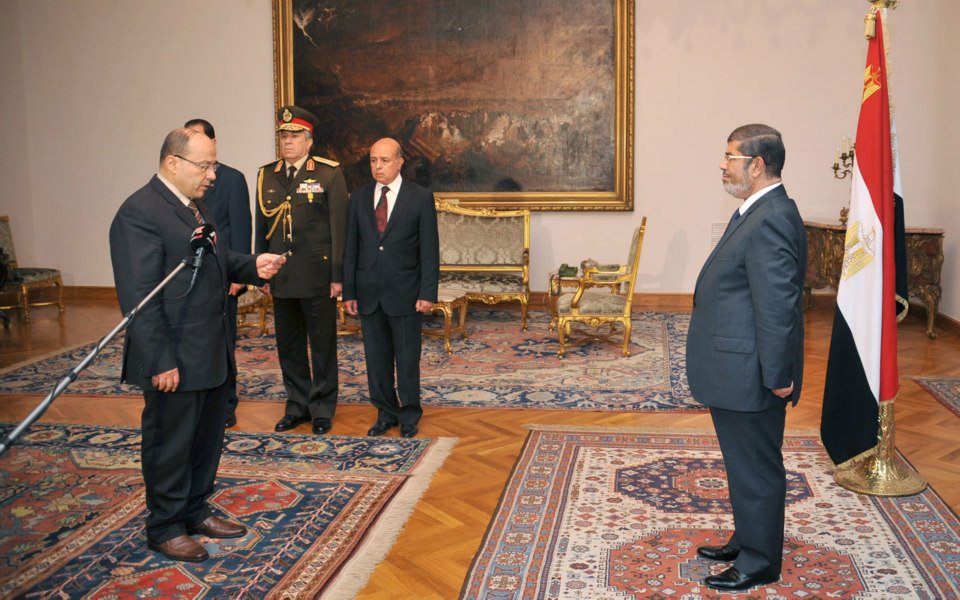 New Attorney General Talaat Ibrahim takes oath before President Mohamed Mursi - Handout
Egypt's High Judicial Council urged on Tuesday Chief Public Prosecutor Talaat Ibrahim to resign from his post and return to the judiciary, calling on all judges to suspend their strikes.
The council convened with members of Judges' Clubs on Wednesday to continue negotiations towards ending the current judicial crisis that followed the public prosecutor's retraction of resignation.
The council had referred the resignation to Egypt's Justice Minister Ahmed Mekki to respond appropriately in accordance with the law.
Judges' Clubs have decided to suspend their general assembly that was scheduled for December 30 to discuss ending the crisis and brainstorm means to avoid escalations.