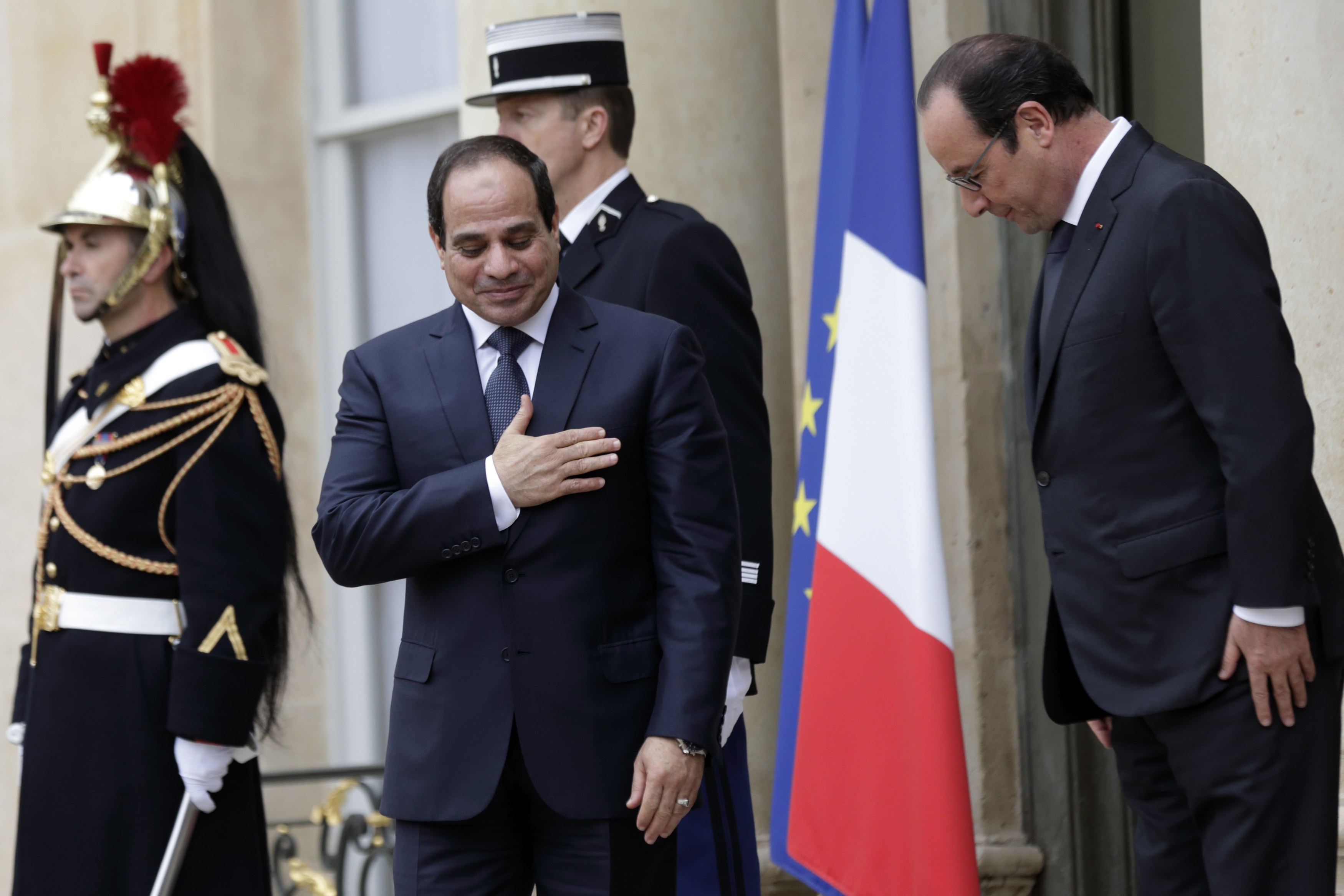 French President Francois Hollande (R) accompanies Egyptian President Abdel Fattah al-Sisi as he leaves the Elysee Palace in Paris, November 26, 2014. REUTERS/Philippe Wojazer
BRUSSELS (Reuters) - President Francois Hollande said on Thursday Egypt would order 24 Rafale fighter jets, a warship and related military equipment from France, after years of failed attempts to export the plane.
"The Egyptian authorities have just let me know their intention of acquiring 24 Rafale planes, a multi-mission frigate as well as related equipment," Hollande said in a statement, adding that the accord would be signed by Defence Minister Jean-Yves Le Drian in Cairo on Monday.
(Reporting by Julien Ponthus; Writing by Nicholas Vinocur; Editing by Andrew Roche)